Too cool for school with these supplies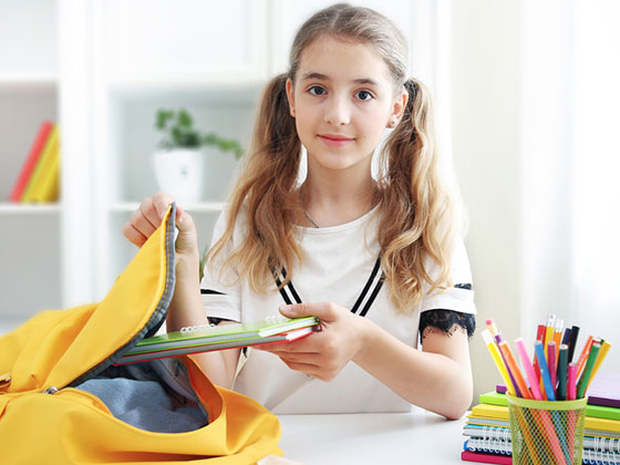 Whether you've got a brand-new high schooler, a middle school student, or an excited kindergartner in your household, Staples has got you covered for this year's back to school supplies. So pull out those teacher-approved check lists and get started.
Prices are currently low and inventory is stocked up, so don't wait. We spotted college ruled notebooks for up to 70% off, starting at just 75 cents. Take your pick from composition or spiral bound notebooks. Binders start at just $6, and folders are 50% to 70% off, starting as low as 50 cents. They also qualify for next-day shipping.
Once you've picked out the right supplies, have your kids color code these items by subject. Debates aside on what color math should be, they'll start the school year out nicely organized. Speaking of Math, remember to get a calculator. They range anywhere from $5 to $30, depending on how fancy you want to get.
You'll also want to stock up on pens and pencils. We always recommend getting more than you think you need since they're easy to lose and lend out. Whether you're a fan of the classic no. 2 pencil or the handy mechanical pencil, you can get packs of both type of pencils for less than $5 when you do your shopping at Staples online.
And of course, it's not really a new school year if you don't get tons of fresh paper (all the better to record those big ideas). Wide ruled, narrow, graphing – there's no shortage of options. You can save up to 70% and take home 120 sheets for just 99 cents.
Finally, for the elementary students, Staples has the works. Erasers, rulers, glue, scissors, art supplies, markers, and colored pencils can all be found online. You can get all of these supplies for under $3, which is an absolute steal. You can even purchase a 24 pack of Crayola crayons for up to 70% off, on sale for 50 cents. Your kiddos will be all set for every art project that comes their way.
Once you've added all your Staples school supplies to the cart, be sure to amp up your savings with some coupons. You can only use one transactional coupon per order, but you can stack additional coupons for a discount on specific items. In fact, you can save up to 30% with a Staples coupon right now.
eBay and Dell have discounts for days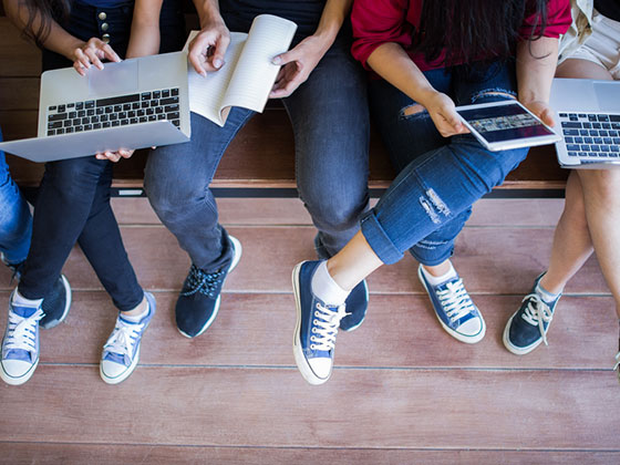 Time for college already? The number one thing your high school grad will need to enter this new chapter is a reliable laptop. You know, a workhorse that will get them through all-night study sessions and midterm papers.
For the best discounts on laptops, computers, and monitors, head to Dell Technologies. You're in luck because they're currently advertising the Black Friday in July sale, with up to 40% off Dell laptops and monitors. If you've got your sights set on a Dell Inspiron laptop, you can save $180 right now, for a grand total of just $350 for a 15-inch laptop. For a limited time, you can also get two years of protection for the price of one. Monitors start at just $80.
Next, you should check out eBay electronics, where you can save up to 60% and enjoy one- to two-year warranties on select purchases. You can use an eBay coupon for an extra 20% off when you shop refurbished tech. From $350 Latitude computers to $160 tablets, eBay is just the place for college students headed to campus. In fact, you can even score desktops starting as low as $200. The sky's the limit for discounts during the new school year.
Best in class backpacks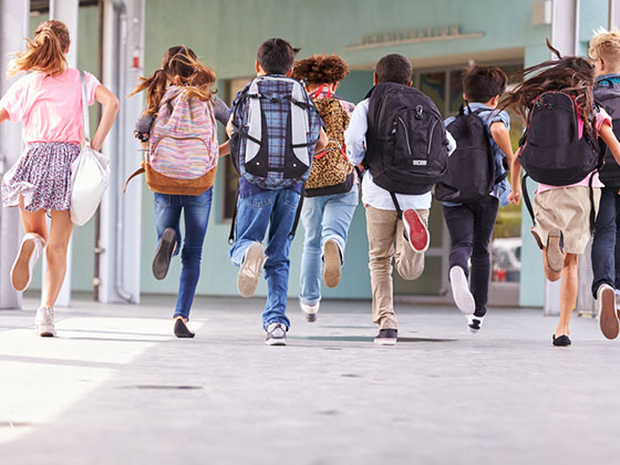 Nothing is more synonymous with back to school than new backpacks. If last year's book bag is looking a little beat up, look no further than eBay and Staples for a refresh.
For a backpack that will last the test of time, check out Jansport bags at Staples. They come with a lifetime warranty and styles start at $50. For a lighter, fun look, check out Jessica Simpson's brand. Shop colorful floral designs starting at $25, including a daisy backpack that has a compartment for your laptop.
For even lower prices, head to eBay. There, you'll score Jansport backpacks for just $20, Nike bags for $30, and Puma carryalls for $15. You'll also find lunch boxes for just $10. Backpacks for little kids start as low as $12 and come in trending designs like metallic pink, Pokémon, Disney, Barbie, and more. If this year is all about color, score a three-piece girls' Schoolyard Vibes pink unicorn set that includes an ombre backpack, lunch box, and headphones for $19. When you shop now, you can even save up to 20% on select backpacks.
There are few things as exciting as the start of the school year. It brings new possibilities, opportunities to make new memories, and lots of learning. Stick with our shopping guide and your kids will be set up for success for the entire year. And, you'll have peace of mind knowing you've gotten everything they need for the lowest price.