Catch up on the Trends
Our predictions about Switch Black Friday deals are based on what Nintendo has done during past holiday seasons and what we've seen throughout the year. Here is a quick list of trends we've investigated, so that we can give you the info that matters:
In the U.K., the price of the Nintendo Switch dropped after the Switch OLED came out. Although the price in the U.S. didn't decrease, it's a good sign that it might in the future.
The Switch OLED has taken over as the best, newest, and priciest Nintendo option. The arrival of the Switch OLED likely means more deals on older Switch consoles. There probably won't be OLED bundles, since there have already been some stock shortages.
Stock is more stable this year compared to last year, when items sold out quickly. Low stock + high demand = less motivation for Nintendo to offer deals. Now that there is high stock and high demand, there is a better chance there will be additional deals.
Of all the Switch products, games have seen the biggest Black Friday price reductions. We can expect these major deals to continue in 2021.
We're likely to see bundle offers with consoles, games, and accessories. These will be the best ways to save if you are planning to buy a Switch console.
The Nintendo Switch Lite is the only console that has had a direct discount in the past. This year, look for lower prices on the Switch Lite bundled with games.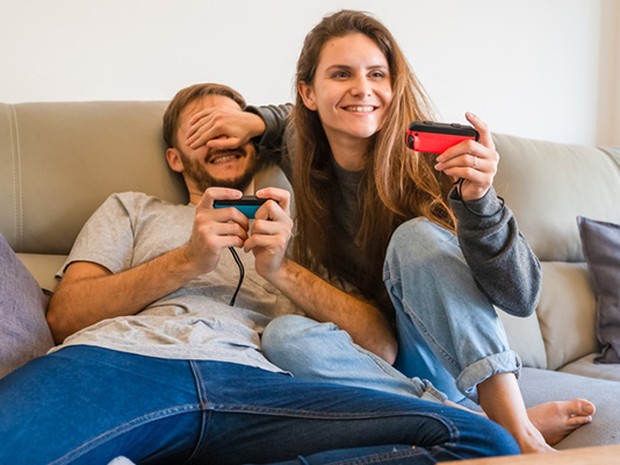 Watch for Black Friday 2021 Deals
Gamers, get ready. This year, we're expecting what may be the biggest Black Friday discounts on the Nintendo Switch we've ever seen.
Bundles: Last year, there was one bundle option that included the Nintendo Switch, "Mario Kart 8 Deluxe" and a three-month Nintendo Switch Online subscription for $299. This popular bundle was offered at many retailers, including Target and GameStop. If you were lucky enough to snag this bundle before it sold out, you saved $68. That's 18% off the total price, a major Black Friday win.
This year, we expect to see multiple bundle offers with different game options. The game included in last year's bundle was released in 2017, so chances are good that some older bestsellers might be offered in this year's bundles. There's also the possibility that some of this year's bestsellers, like "The Legend of Zelda: Skyward Sword HD" and "Super Mario 3D World + Bowser's Fury," may be included in bundles.
Games: Buy Nintendo Switch games on Black Friday if you're looking to get the biggest bang for your buck. Throughout the year, Nintendo offers discounts on Switch games, ranging from $10 off to $20 off, at many major retailers, like Walmart. We expect Black Friday savings on games to be at least 50% off popular titles.
There should also be a wider selection of discounted games on Black Friday, even on titles that don't typically go on sale during the year. Since there have been more price drops this year than in the past, Black Friday drops could be even bigger. Industry insiders predict that new games like "Monster Hunter Rise," "The Legend of Zelda: Skyward Sword HD," "Super Mario 3D World + Bowser's Fury" and "New Pokemon Snap" will drop as much as $15, putting them around $45 each.
Switch OLED: You're probably hoping to save some money on the Switch OLED for the holidays. However, because it was just released in October, we don't expect any deals on this upgraded console. Never say never, but past trends don't point to savings. If you do see a Switch OLED bundle or sale, checkout as fast as you can to avoid the deal selling out.
Nintendo Switch: Gaming sources predict this will be the Nintendo Switch's biggest Black Friday yet. At this point, it's four years old and has been replaced by the new Switch OLED. Last year, there was limited stock, and Switch consoles sold out quickly. This year, there are plenty of consoles in stock, meaning there is more incentive for Nintendo to slash Switch prices.
Nintendo Switch Lite: The Nintendo Switch Lite has been included in past bundles and is the only console that's had a direct discount. Sales like this usually happen on Black Friday and Cyber Monday, and there is speculation that there will be incredible Switch Lite deals this year. When an item's price has dropped before, odds are it will drop again.
Accessories: Savings on Switch accessories like carrying cases, controllers and screen protectors may happen, though significant sales on these items have been rare. You might score an accessory as part of a bundle, so keep an eye out.
When Will Black Friday Deals Start on Nintendo Switch?
You can find limited-time savings on Nintendo Switch consoles and games now, but the blowout offers you're looking for probably won't start until Thanksgiving week. In the past, Nintendo has waited until then to release console bundles and major discounts.
While the deals didn't start last year until the Sunday before Thanksgiving, most major retailers announced the sales a couple of weeks ahead of time. Watch for a similar announcement coming soon from Best Buy and Kohl's.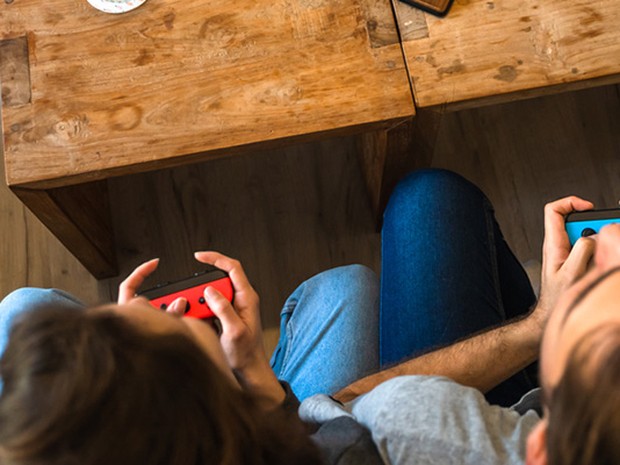 What You Need to Know
Not all bundle offers are good deals. We've seen some that might look like they're discounted, but the bundle price is actually the same you'd pay if you purchased the items separately. If you know the starting prices of consoles and games, you'll be able to do the math to see how much money you could be saving.
The price of games varies depending on how long they've been out and how popular they are. If you're shopping for specific games on Black Friday, check the prices now to see how much they cost. This goes for accessories and memory cards, too.
Where to Find the Best Deals
Best Buy, GameStop, Walmart, Target and Kohl's are some of the biggest retailers to shop for savings on the Nintendo Switch.
Best Buy has been the number one option for past Black Friday shoppers. However, it's crucial to compare all the offers. Best Buy is known for being the first to release bundles early. Right now, you can save up to $17 on Switch games, though this isn't specifically an Early Black Friday sale. Generally, retailers will have the same or similar deals. It can't hurt to check out all the advertised offers, so you don't miss out on any unexpectedly amazing deals.
Remember, when you find the items you want, act fast. These are popular items that have sold out almost immediately in past holiday shopping seasons. Here's hoping these tips help you get the best deals on all the Nintendo items on your wish list. And, check out our other pages if you're looking for even more Black Friday savings. Good luck!