Travel smart with TJ Maxx luggage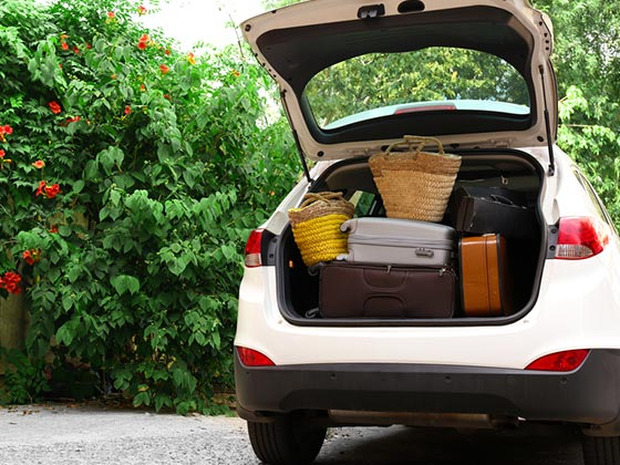 Whether you're hitting the beach or flying across the globe, TJ Maxx has what you need. Find adorable handbags and totes for when you're on the go, and check out TJ Maxx luggage for a variety of discounted suitcases. You can find luggage sets in all sorts of colors, materials, and sizes, so you can get exactly what you're looking for. Browse the wide selection of 2- and 3-piece luggage sets from your favorite brands like Calpak and London Fog starting at less than $200, which is more than 35% below retail prices.
Aside from hard shell luggage and other suitcases, you can also find great travel bags for any type of trip. For the practical outing, shop durable and affordable TJ Maxx backpacks or hip packs from The North Face for 40% off. Or choose from more than 100 beach bags to hold all of your fun-in-the-sun accessories, starting at just $15. If you're taking off for exciting locales, you can find a TJ Maxx luggage carry-on for around $50 that will fit perfectly on a plane.
A great way to save is to sign up for the email newsletter, earning you a** **TJ Maxx couponfor free shipping. TJ Maxx often has luggage sales on top of their already competitive prices, so be sure to check back for the latest deals.
Get moving with Macy's luggage sets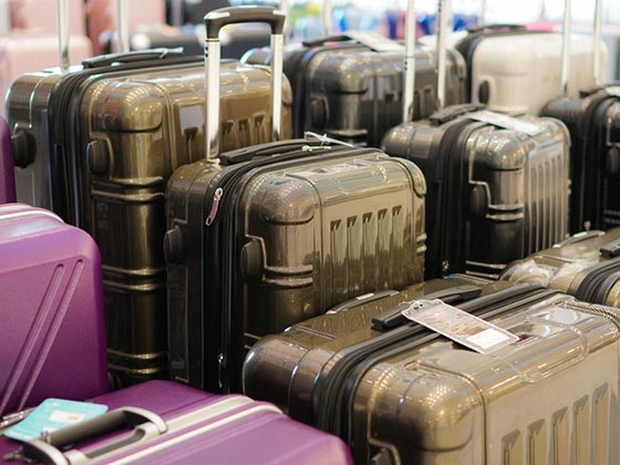 Looking for luxury brands but want to avoid luxury prices? Look no further than Macy's, where you can find 4-piece luggage sets for affordable prices. Macy's luggage sets look expensive, but won't break the bank. When you sign up to receive text messages, you'll get a Macy's coupon for 25% off to use online at checkout.
Macy's is currently offering up to 70% off luggage sets. Shop Samsonite and Delsey luggage sets starting as low as $100, a 60% discount. Travelpro luggage sets can be had for $135 and up, and American Tourister carry-ons start around $80, which is a savings of 60%.
While there, make sure to pick up luggage for the whole family, with adorable Mickey Mouse and Minnie Mouse carry-ons and Disney Princess suitcases for 60% off. You'll also find some amazing weekenders and totes in clearance, where everything is marked down 50% to 60%. Plus, when you spend $49 or more, you'll qualify for free standard shipping.
Take off with Tumi luggage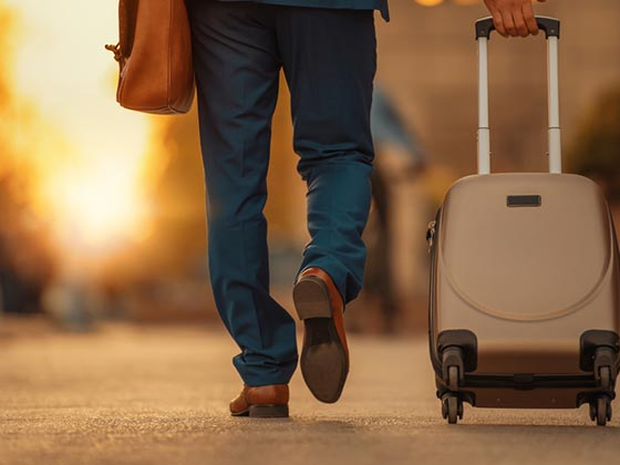 Tumi is known for stylish, durable luggage, and you're sure to find the perfect piece for everyone in your travel group. This high-quality luggage typically comes with an equally high price, but we've got a few tips to help you save.
Start on Tumi's sale page, where you can save up to 30%. Browse Tumi luggage, Tumi backpacks, Tumi carry-on bags, and more. With detailed descriptions and size breakdowns, you'll have no trouble finding a perfectly sized bag. Or, shop by material, such as hard-shell luggage, aluminum, nylon, and more. If you're looking specifically for the always popular Tumi backpack, you can hone in on the exact bag you need by filtering by purpose – travel, commuter, laptop, active, and compact.
Aside from incredible travel collections and high-quality suitcases, you can find discounted travel accessories such as packing cubes, hangers, luggage tags, toiletry bags, and more. Make sure to sign up to receive emails, and you'll receive a Tumi promo code for an extra 20% off plus free shipping and returns.
Traveling in style often means spending more than you'd like. But, this month, you can find amazing travel discounts at TJ Maxx, Macy's, and Tumi that you won't be able to resist. From luggage sets and carry-ons to checked luggage and travel accessories, you can save on bags while you splurge on travel adventures.