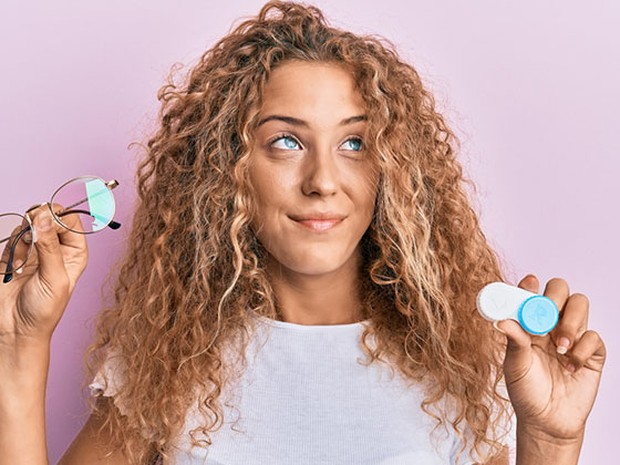 1-800 Contacts
1-800 Contacts is a popular place to explore everything related to new contact lenses. The online provider has millions of contacts in stock from brands like Acuvue, Air Optix, Dailies, Bausch and Lomb, and CooperVision.
You can find and order your contacts with a few easy steps. Look at the side of the box for your current contact lenses and search for them on 1800Contacts.com. Upload a picture of your prescription, enter the information manually, or request verification from a representative of 1-800 Contacts. Once you place the order and your prescription has been verified with your eye doctor, your contacts will be shipped for free. Most orders arrive within just a few days.
What if you need an eye exam but don't have time to visit your doctor? You can use your health savings account or flexible spending account to renew your prescription. Go to the homepage to use the online scheduler to book a 1-800 Contacts eye exam. The ExpressExam costs $20 and can be done in about 10 minutes. All you need is a computer and about 10 feet of space to complete it. You'll get an updated online prescription written by a licensed ophthalmologist.
But, does 1-800 Contacts take insurance? They do! 1-800 Contacts accepts most major insurance plans and has an online tool to help you explore your benefits. You supply some basic information, like your name, zip code, and date of birth, and 1-800 Contacts will look up your benefits for you. Plus, your benefits will be applied at checkout automatically.
In addition, the retailer offers a best-price guarantee with no hidden fees. If you find your contacts advertised for a better price, 1-800 Contacts will verify the price and beat it. The guarantee can't be combined with insurance, but 1-800 Contacts will compare the two and give you the lowest price.
There are always great 1-800 Contacts deals for new customers, including 20% off your first order when you sign up with a valid email address. Or, you can use a 1-800 Contacts coupon to save $30. Existing customers can also save and enjoy easy re-ordering, free shipping and returns, and torn lens replacement.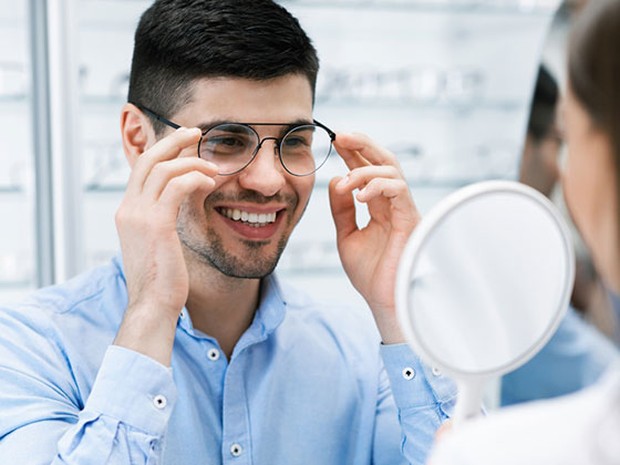 LensCrafters
LensCrafters is a great option if you want to explore savings on contact lenses, frames, lenses, and sunglasses. The retailer has thousands of eyeglass frames available from popular brands, including Burberry, Prada, and Ray-Ban.
Shop for frames and lenses starting as low as $99, or browse the offers and discounts page to see up-to-date deals. Right now, you can save 40% on lenses when you purchase a frame, or enjoy 50% off select designer frames and lenses. If you're looking for a discount on contact lenses, you can save up to $150 on an annual supply. Those deals apply directly in the cart, but you may be able to save more by applying a LensCrafters coupon.
LensCrafters accepts most major insurance plans, and you can use an online tool on the website to access your benefits for in-network providers. Or, you can call customer service or chat online to learn more about out-of-network benefits. In addition, you can use your FSA/HSA benefits on health plan copays and deductibles, prescription eyeglasses and sunglasses, contact lenses, and routine eye exams.
If you need to update your prescription, you can book a LensCrafters eye exam online at one of their brick-and-mortar stores. With more than 1,000 locations across the country, LensCrafters should have a store near you. Check your insurance benefits and your local LensCrafters store to learn how much the eye exam will cost. AAA members are also eligible to receive a LensCrafters eye exam coupon for 30% off with membership verification.
Once you're ready to upgrade your look, you can shop for frames online and pick them up in person. Or, you can get them shipped to you for free. You'll also get free fittings and adjustments in the store, and free 30-day returns on purchases made in person or online. Plus, you can take advantage of online experts to help choose the correct lens for your frames, based on lens thickness and treatments like blue light filters or anti-glare coating.
If you choose your eyeglasses in person, you may be able to get your glasses the same day in about an hour. That depends on several factors, including the frames you choose, your lenses and options, and if the store has an on-site lab.
Whether you choose funky frames or comfortable contact lenses, make sure to use your vision benefits before they expire at the end of the year. With these helpful tips, you'll be seeing more clearly and watching your savings stack up.