Necklaces that make the nice list
There's something timeless about a necklace. From trend-setting designs to classic, romantic styles, we've found the best holiday sales for gifts that are sure to dazzle.
Kay Jewelers has thousands of necklaces at every price point, with savings of up to 40% on chunky, 14-karat gold chains. Or, you can lean into the Plazacore trend and make Blair Waldorf proud by snagging a pearl necklace at a 50% discount. Of course, sparkles are always in style, and who can resist a gorgeous diamond necklace? That's especially true when you can save 70% or more.
If you and your friends ship a different small-screen goddess, check out the initial and monogram necklaces at Zales. Both styles are coming back in a big way and are perfect for that person who's into new trends. Help them channel their inner Carrie Bradshaw with a gold name necklace, which you can get for up to 30% off.
For lovers of pendants and Pandora, there are countless options to choose from. Browse tiny flower or snowflake charms for understated fun, or feel the love with heart-shaped pendants. No matter what, you'll save 30% on these gifts to show how much you care.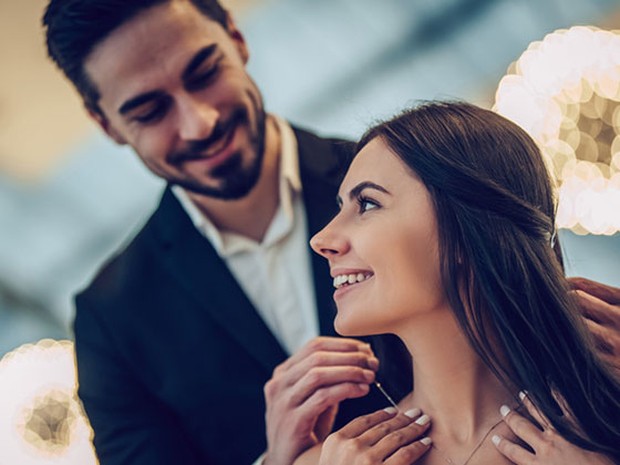 Earrings fit for a queen
A new pair of earrings never goes out of style. And, as an added bonus, they'll fit easily into a suitcase if you're traveling this holiday season. You can't go wrong with this choice, and we're happy to share some of the best discounts we've found.
For hoop earrings sure to please, visit Pandora and save 30% on your purchase. You'll find styles for everyone on your list, including charms, pearls, heart-shaped hoops. If you'd rather get a gift that's a little bolder, Zales has statement gemstones and dramatic studs for up to 40% off. You'll always make someone happy with classic diamond earrings, and Kay Jewelers has a variety of stone sizes in your choice of metals at discounts of 60%.
Bracelets that won't break the bank
Bracelets are elegant and affordable when you shop after-holiday sales. From the perfect tennis bracelet to trendy, multi-stone gems, you'll surely have the perfect gift in the bag this year.
Pandora charm bracelets are a great choice, and right now you can get them for 25% off. Zales offers classic, diamond tennis bracelets as well as other options with unique gemstones, like white sapphires, citrine, and amethyst with prices starting at $100. Finally, personalized bracelets are cute stocking stuffers, and start at under $30 at Zales.
Gifts for the pop culture icon
We all have that movie buff friend that can quote all the best one-liners and is part of every major fandom known to humankind. So why not give them an iconic jewelry gift that will make them think of you every time they put it on?
Lucky for you, Pandora has 30% off sitewide on a host of cute, pop culture charms. From Disney and Star Wars to Spider-Man and Marvel, you'll be able to find something both memorable and adorable. Plus, if you sign up to receive emails, you may be able to save an additional 10% using a Pandora coupon code.
Zales has also jumped on the bandwagon with Disney-themed rings based on our favorite princesses, or the villains we love to hate.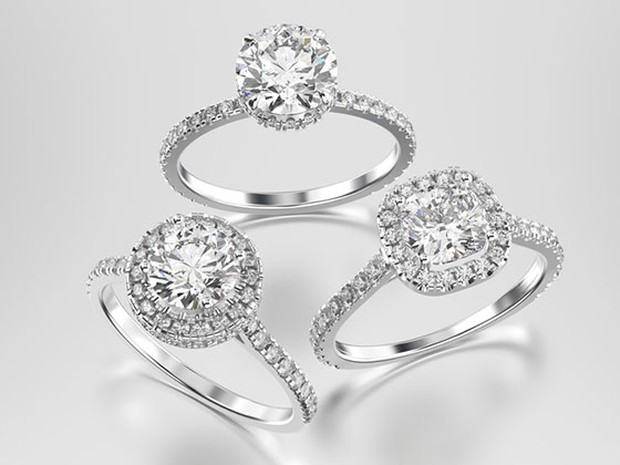 If you're planning to pop the question
This year, we've seen gemstone engagement rings with emeralds, morganite, and sapphires growing in popularity. If you're looking for a unique engagement ring that will stand out, head to Zales, where you'll save up to 50% on the ring of your (future) fiancé's dreams.
Any engagement ring is an investment, but that doesn't mean there aren't ways to cut down on the expense. Zales credit cardholders receive special perks, including Zales promo codes and anniversary gifts to save money on your order. That way, you can find a ring that works for your impeccable taste but doesn't compromise your practical budget.
If your significant other is more traditional, Kay Jewelers has gorgeous engagement rings in vintage and pavé styles for as much as 50% off. You can also sign up for their newsletter to receive a Kay Jewelers promo code for $25 off your first $100+ order.
Whatever gift you're looking for this holiday season, we hope this guide will help you find something special to put a little sparkle in someone's eye and a smile on their face (for a fraction of the original price, of course).