Suck up the dust with these vacuum savings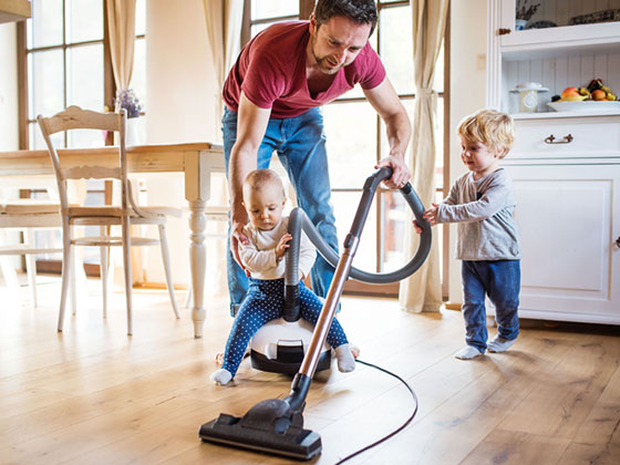 Whether you have a fur child, human child, or no child at all, your home needs a good vacuum. Dust and dirt start to accumulate, and before you know it, there's an unwanted dust bunny sitting in the corner of your room.
There are so many types of vacuums, from cordless vacuums to robotic vacuums to handheld vacuums, that it can be hard to figure out which is the best vacuum cleaner for you. Let's break down the best deals on a variety of options to help you decide. At Bed Bath & Beyond, you can get a Cordless Dyson vacuum for just $350, which is a savings of up to 25%. Or, browse popular Shark vacuums, which are on sale for under $500.
If you're not quite ready to spend that much, and you're in the market for a cheaper vacuum, Bed Bath & Beyond also has a sale section. There, you'll find deals like a Bissell carpet cleaner marked down to about $100. For those of you looking for a more hands-off approach, shop for the INSE Robot vacuum for just $120.
Robot vacuums might not be the answer for pet owners with fur babies that shed a ton. That's why there are cleaning tools that specialize in picking up pet hair. A solid, affordable option is the Wellstock vacuum, on sale now for $165, 20% off its original price. You can also save even more with a 20% off Bed Bath & Beyond coupon sent to new email subscribers. Great deals on vacuums can be hard to find, but we've found some that are worth checking out.
We aren't allergic to these air purifier deals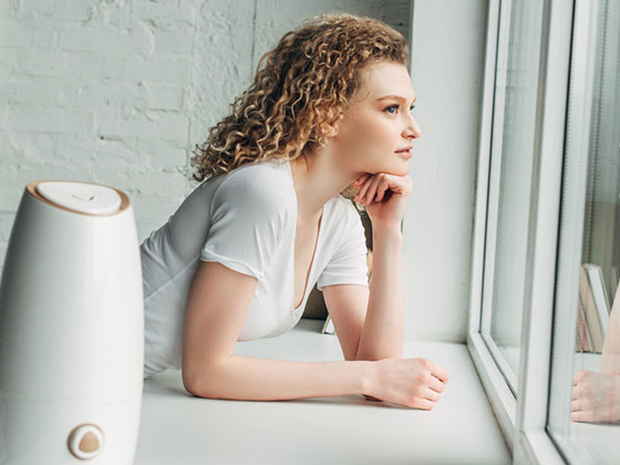 The best part of spring is watching everything come back to life. There are flowers, trees, and animals everywhere, making the world look as beautiful as ever. Unfortunately for allergy-sufferers, that also means it's pollen season. Don't let allergies ruin your fun! Consider an in-home air purifier as an integral tool for spring survival. Air purifiers pull out unwanted particles from the air to make our air cleaner and healthier.
Some of the best air purifier deals can be found at Kohl's. They have air purifiers for the home from top brands, like Shark, Levoit, HoMedics, and more. Score a Shark air purifier up to 20% off, or a Levoit air purifier for under $280. If you're looking for a more practically priced air purifier, shop HoMedics air purifiers starting as low as $100.
If you want to save even more on this purchase, you can apply a Kohl's coupon to save 30% off select home items at checkout. And don't stress about free shipping at Kohl's because you automatically qualify for it when you spend $49 or more. You'll be breathing easier in no time and saving money on air purifiers, too.
Clean out your space, not your wallet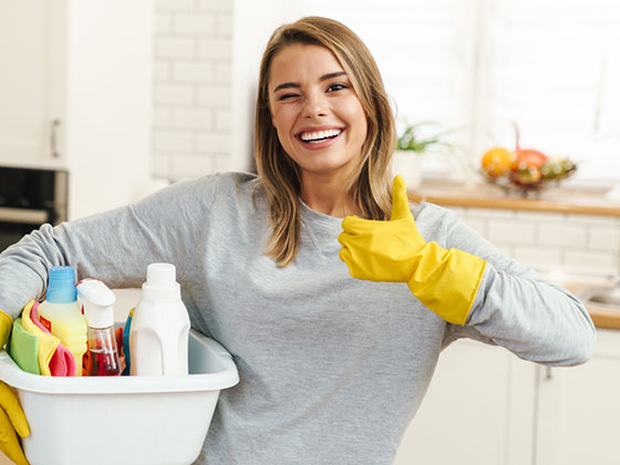 There's a cleaning supply for every need, from dusters to multi-surface cleaners to window scrubbers. Believe it or not, eBay has great discounts on cleaning products.
You can purchase a microfiber duster kit for 10% off, or a two-pack of OxiClean cleansers for $24. You can also bundle and save an extra 20% on items like Arm & Hammer laundry detergent and Vamoose odor remover.
eBay is also a great source for finding new and refurbished items, like iRobot Roomba robot vacuums for up to 70% off, and Dyson air purifiers for more than 30% off.
Whether you're cleaning clothes, the kitchen, or the bathroom, you can be sure to find all the cleaning essentials that you need on eBay. New users can also save $5 on their first purchase with an eBay coupon *.* The time is now to freshen up your home and life.
Spring means rebirth, awakening, and new growth. You certainly don't need to take last year's dirt into the new season. Take some time to clean up your home and put yourself in the right headspace. Start fresh with our spring cleaning tips to help you save time and money.