Go straight to the source and spend less at Spanx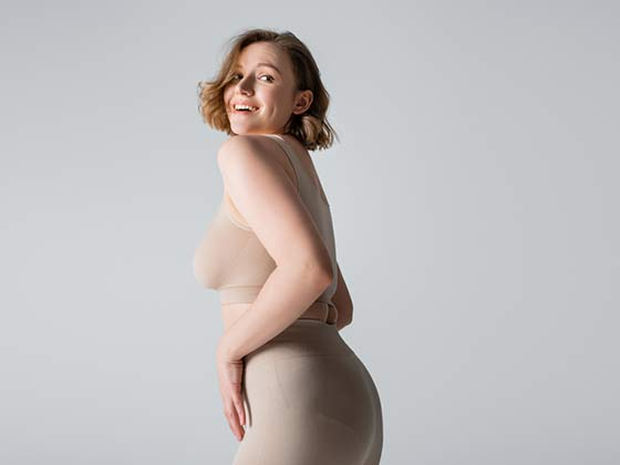 To save the most on your next Spanx bra or bodysuit, start with visiting the website, especially if it's summer or fall. That's because Spanx has end-of-season sales around these times. Shoppers are able to save up to 30% on sale items with a Spanx promo code .** Last year, we saw the**faux suede leggings on sale for $68, a major markdown from the original $100 price.
If you're bummed that the end-of-season sale isn't going on right now, don't worry. You can also shop the sale section year-round for similar savings. There, you can score up to 30% off all your favorite Spanx leggings styles, including the Faux Leather Snake, Velvet, Booty Boost Activewear, and Jean-ish Ankle Leggings. Plus, you'll find up to $30 off Bra-llelujah bras, Air Essentials loungewear, and Every.Wear crop tops. On top of all that, every order includes free shipping, no matter how much (or little) you spend.
And if all else fails, there's always the tried and true way to save with text sign-up. If you haven't opted into texts yet, you're in for a treat. It comes in the form of a shiny 10% off coupon. Then, you'll also be the first to hear about future sales and new product drops, which happen a few times each year.
Beat high prices at Belk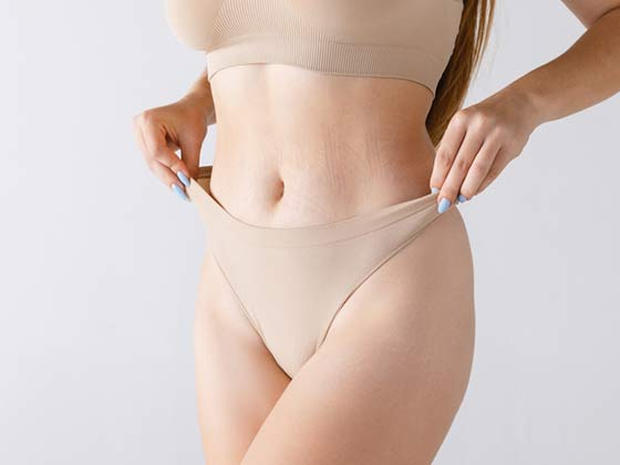 Spanx may have its own website, but you can also shop for Spanx at department stores across the country. Sometimes the products will be marked down during big sales at those stores, too. If you shop Belk, you can stack coupons on some items, helping save more than you normally would. Not all coupons apply to Spanx products, but keep an eye out because you might get lucky.
If you weren't able to stack a coupon on top of your Spanx purchase, sign up for the Belk credit card. When you do, you'll receive a Belk coupon for 20% off any Spanx style. Cardholders also earn points for every dollar spent. So if you do end up paying full price for your Spanx leggings or jeans, you'll still earn some points, which can be redeemed on future Belk purchases. Plus, Belk often offers free beauty gifts for all shoppers with select purchases. Since Spanx usually start at a higher price point, you might be eligible to receive a bonus item. Right now, you can get a $15 Bobbi Brown beauty set with your order. And don't forget that cardholders also get free shipping on every purchase.
We've also seen Spanx marked down up to 30% at Belk during special sales and in the clearance section. Plus, if the item you have your eye on is out of stock on Spanx's website, Belk may still have it. Right now, you can get the Women's Faux Leather Pencil Skirt for $115, which is no longer available on Spanx.com.
Say yes to more with Saks OFF Fifth savings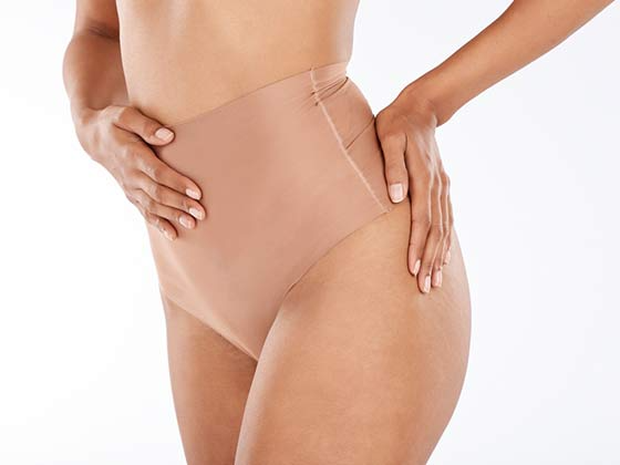 Saks OFF Fifth has major markdowns on Spanx panties, bras, and pantyhose. Shop thongs up to 60% off, and choose from fun patterns like snakeskin and lace. You can also get the popular power panties for just $20, down from $32. Spend $129 or more, and you'll get free shipping.
If you're new to shopping at Saks Off Fifth, you can also sign up for emails. Then you can treat yourself to 10% off already marked down Spanx items with a Saks Off Fifth promo code .** When you**stack this offer, you'll save up to 70% total! This is a major score because most coupons don't apply to Spanx merchandise.
They say diamonds are a girl's best friend, but we think that Spanx are the true besties we've all been looking for. Whether you're running errands or headed to a black-tie event, Spanx has got you covered. With these savings tips, we hope you're able to find some new, high-quality garments that will enhance your outfits and make you feel like your best self.