Why invest in a home water filter?

The quality of the water from your tap can vary widely. It can be influenced by many factors, like the source of the water, treatment processes, and the pipes in your home. Some common contaminants found in tap water include chlorine, heavy metals, bacteria, pesticides, and sediment. Investing in a high-quality home water filter can help remove these contaminants.
Aquasana provides water filters to support clean water in your home. Their environmentally friendly filters provide enhanced taste and reduce odor by filtering out impurities. That means your water tastes better for drinking and cooking. In addition, filters removing contaminants, like chlorine, lead, and bacteria can keep you and your family healthy.
In-home water filters are also eco-friendly and affordable. By using refillable water bottles, you're keeping waste out of landfills and saving money by skipping bottled water in the store.
Aquasana has a variety of filters to fit different needs, from whole house reverse osmosis systems to under-sink and countertop models. Under-counter water filter systems start at $249.99, and replacement filters start as low as $19.99. When you use an Aquasana promo code , you can save an extra 40% sitewide and qualify for free shipping.
Plus, if you sign up for the Water For Life program, you'll get an additional 20% off your order, discounted replacement filters, free shipping, and an extended warranty.
What should you look for in a water filter?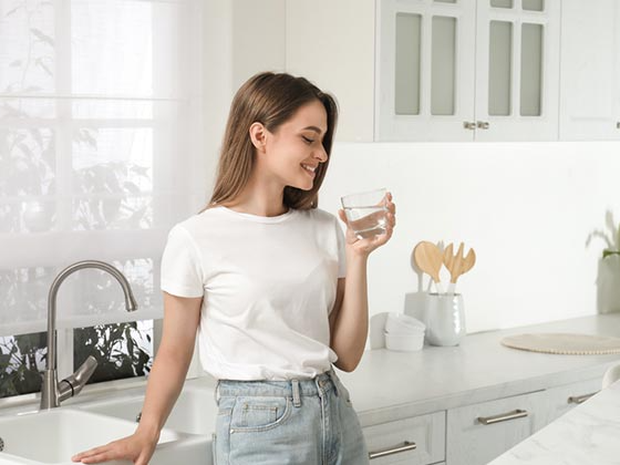 There are tons of choices in home water filters. But, how can you know what's best for you? Let's start with activated carbon filters, which are known for removing chlorine, volatile organic compounds (VOCs), and unpleasant tastes and odors. They are affordable and easy to install, which makes them a popular choice. Right now, Build.com has an under-sink carbon water filter for $179.95, which also qualifies for free shipping.
Next, we have reverse osmosis systems. This is a more advanced filtration system that removes a broader range of contaminants, including bacteria, viruses, heavy metals, and more. These systems are very effective, but they're bigger and need to be installed by a professional.
UV water filters use ultraviolet light to disinfect water by deactivating bacteria, viruses, and other microorganisms. UV filters don't remove things like chemicals and heavy metals, so they're often used with other filtration methods.
Finally, water-filtering faucets filter water before it comes out of the faucet. They're a good, medium-priced solution, though you may need a plumber to install them. Build.com has several water-filtering faucets starting under $200. You can search different styles and finishes, from modern stainless steel to industrial matte black. Subscribe to receive emails, and you'll also get a Build.com coupon code that will save you $200.
How can you choose the right water filter?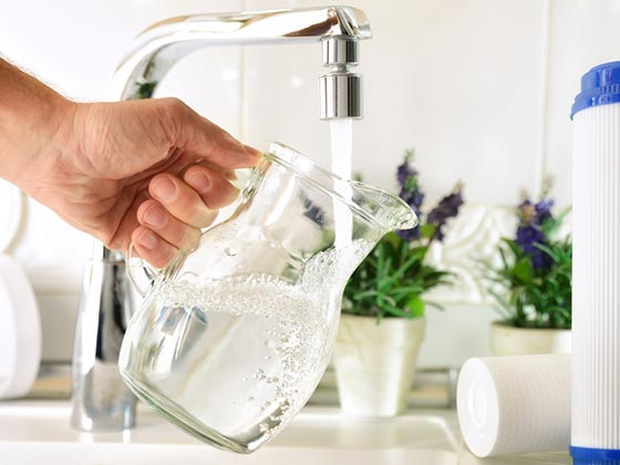 When you're in the market for a home water filter, there are a lot of things to consider. Think about the contaminants you really want to filter out. Do you simply want fresher tasting water, or are you concerned about lead or other contaminants? Zeroing in on the answer to that question will help decide where you go next.
Next, think about the overall cost of the filter, including the filter's lifespan, installation, and hardware. While a system may seem affordable at first, adding in regular filter replacement and professional installation can increase the total cost.
Zoro has tons of water filtration options, with some under-counter filtration systems starting as low as $90 for both the faucet and filtering system. You can also find great deals on under-sink reverse osmosis systems for $675. You may be able to save an extra 15% when you use a Zoro coupon . Plus, you'll get free shipping.
Finally, make sure to look for filters certified by reputable organizations like the National Science Foundation and the American National Standards Institute, which have testing programs to ensure quality.
Investing in a home water filter is a practical step that can help protect your health, improve the taste of your water, and contribute to a more sustainable lifestyle. With so many options, finding the best fit for your household's needs has never been easier. Whether you opt for an activated carbon filter, a reverse osmosis system, or another filtration method, the peace of mind that comes with clean, refreshing water is worth every drop.