Kick off the school year with Kohl's discounts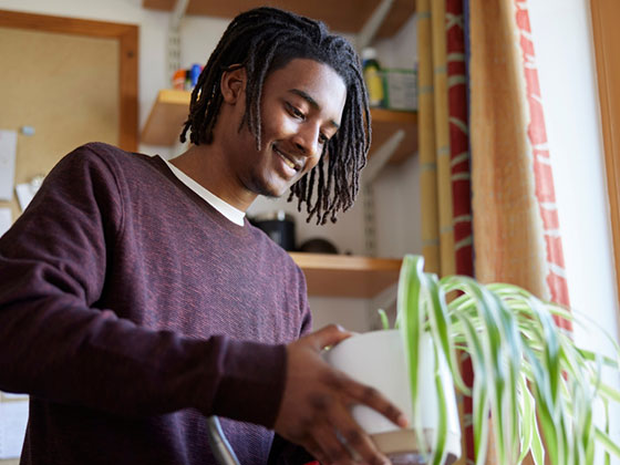 You can't go wrong when you start shopping at Kohl's for your dorm room. You'll find everything you need, from dorm furniture and small appliances to sheets and storage solutions to maximize your small space.
Right now, shop dorm furniture, like adorable butterfly chairs and collapsible storage ottomans, and save up to 40%. For additional storage solutions, check out rolling carts and storage towers. Select storage items qualify for a special discount. When you buy one item, you'll get the second one for 50% off.
You'll also find dorm decor to make the space your own. Browse quirky throw pillows, faux plants, task lighting, and blackout curtains for as much as 50% off.
And you know in a dorm, the bed is where you'll spend most of your time. You might as well make it comfy and cozy. Kohl's has savings for this, too. Select mattress pads, memory foam pillows, and comforters are on sale for buy one, get one 50% off.
Kohl's also has great deals on small kitchen appliances, like Keurig coffee makers and Crock Pot mini food warmers for more than 15% off. Plus, you'll find discounts on electronics, such as Bluetooth speakers and an Amazon Echo Dot smart hub for 54% off.
Become a Kohl's Rewards member, and you can use a Kohl's coupon to save an extra 30%. Signing up for the loyalty program is free, and you'll earn 5% in Kohl's Rewards every time you shop. You'll also get free shipping on orders of $49 or more, or you can pick up your items in the store for free.
Back-to-school savings at Belk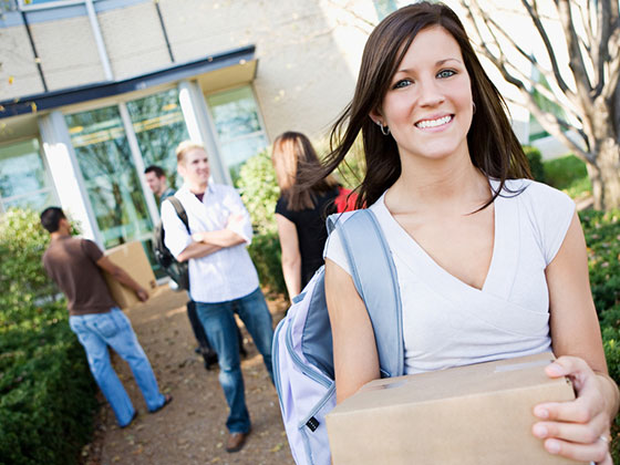 Being away from home can be hard, especially if it's your first time living on your own. Avoid the homesick blues by making your new space as cozy and comfy as possible. Belk has just the thing to help outfit your new home away from home. And there's no better time to shop, because you can save 50% on select items when you apply a Belk coupon *.*
No matter what your style, browse stylish comforter sets and ultra soft sheets in patterns and solids starting as low as $15. And then, make sure your bed feels just like you like it with plush pillows and a supportive mattress pad starting under $20.
Once your room is perfect, move on to what you'll need for your bathroom. Whether it's a communal space or one shared with fewer friends, you'll want to start with fresh supplies. With a Belk code, you can save 60% on fluffy bath towels and towel sets from Bobbi Brown. That discount also applies to moisture-wicking bath rugs and cute shower curtains.
Finally, remember to pick up a few small kitchen appliances. For that always necessary caffeine hit, save 20% on select Keurig single-serve coffee makers. And, just for fun, check out the best-selling mug ice cream maker and the mini shaved ice machine, which are both on sale for almost 40% off.
With all your new gear, it'll be easy to spend at least $75. When you do, you'll qualify for free shipping. If you live near a store, you can get free curbside pickup and free pickup in the store, so you can get everything sooner.
Try TJ Maxx to stock your college dorm room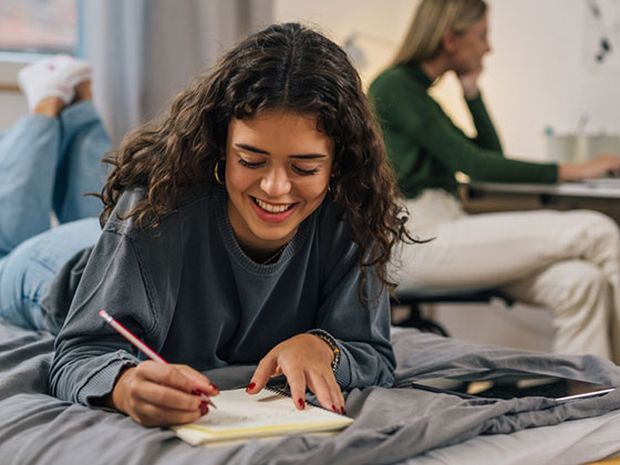 We love TJ Maxx for its deep discounts on clothes, shoes, and accessories. But, they're also a smart store to shop for deals on items for your room, from dorm decor to storage to bath essentials.
Tight, shared rooms mean you need to be organized and maximize every inch. TJ Maxx has a nice selection of affordable options, including storage cubes, rolling carts, and stackable drawers starting at $13.
Finding the right dorm decor can make you feel peaceful and coordinated in your new room. Whether your style is girly and frilly or clean and classic, you can find quilts, shams, and coordinating sheet sets from just $17.
College dorm mattresses have a well-earned reputation for being uncomfortable. To make sure you're getting the rest you should, add some sleep items to your dorm checklist. For $25 and up, TJ Maxx has gel foam mattress toppers, cushy mattress pads, and supportive pillows.
Depending on what you need for the bathroom, you'll have options to browse through colorful towel sets, soap dispensers, tumblers, trash cans, and more, starting at $6. Don't forget to shop for shower shoes to protect your feet and keep them healthy. Rubber flip-flops and foam slides can be yours for just $7. And, when you spend at least $89 and use a TJ Maxx coupon , you'll get free shipping.
Heading off to college is such an exciting time, full of new experiences, meeting friends, and learning. Start your college career with the dorm of your dreams, and save while you're at it. When you use our tips on sheets, storage, comforters, and more, you're already being both smart and savvy.