Chow down on America's favorite Super Bowl LVII snack: Wings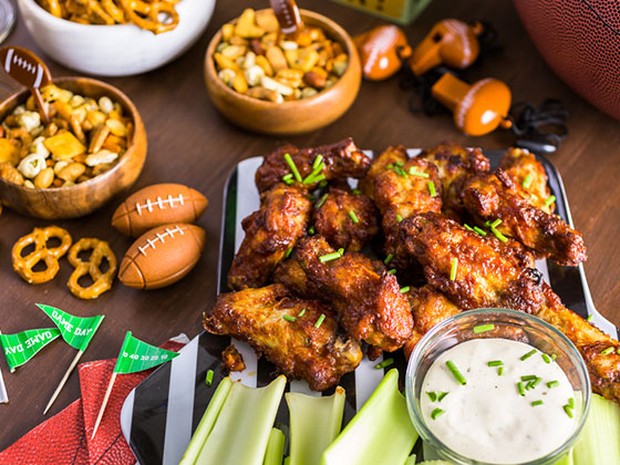 Making the list as the number one, most popular appetizer on game day is wings. Does this really come as a surprise? They've been a tailgating staple since the very beginning. If you're craving smoked or barbecued wings, look no further than DoorDash. Right now, you can use a Wingstop DoorDash promo code for 40% off your first two orders. You can save up to $10 with this discount, so make sure you order plenty for the whole crew. Wingstop has combo deals for up to 15 wings that are perfect for a big group of football fans.
If your app of choice is Grubhub delivery, you'll also be able to take advantage of a great offer for the big game. Right now, new and existing users can save $5 on $15 orders with a Grubhub promo code .** You can apply this code to any number of wing restaurants, including Buffalo Wild Wings, KFC, and Zaxby's.**Sign up for Grubhub Plus, and you'll also score free delivery on every order.**You could**save up to $8 on delivery fees alone. Now that the savings are squared away, all you need to worry about is picking the right sauces for your crew.
Your savings play by play for chips and dips
No Super Bowl party is complete without your favorite chips and some tasty dips arranged on the coffee table for easy access. This year, lean on Groupon to help you score a touchdown in the snacks department.
Stop by the online marketplace to browse major savings on grocery delivery programs. There's currently a** **Groupon promo codeavailable for 50% off your first three orders from Gopuff, plus free delivery. From baked potato chips to tortilla strips, there are flavors for every snacker.
Groupon is also offering a free, two-week trial at Instacart. With this promotion, you can shop all the popular stores you know and love, including Publix, Safeway, Kroger, and more. Choose from a wide selection of dips like spinach and artichoke, onion, queso, and pimento cheese. Finally, if you're looking for something sweet to complement all the salty snacks, Groupon also has a nice discount for 20% off Krispy Kreme gift cards.
Tackle these discounts on subs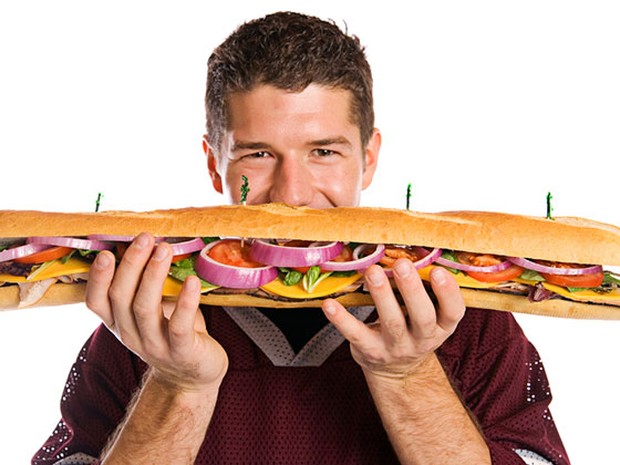 Looking for something a little more filling for the big weekend? Sub sandwiches are a no-brainer at any game-day gathering. They're delicious, and it's easy to order enough food to feed a small army (or in this case, a hungry pack of sports spectators).
DoorDash has just what you're looking for with sandwich joints like Subway, Jersey Mike's, Jimmy John's, and Firehouse Subs. In fact, if you spend at least $25 at Subway, you'll get a free foot-long sandwich! We also spotted a great DoorDash promo code for 25% off group orders.
Deals that will have a 'pizza' your heart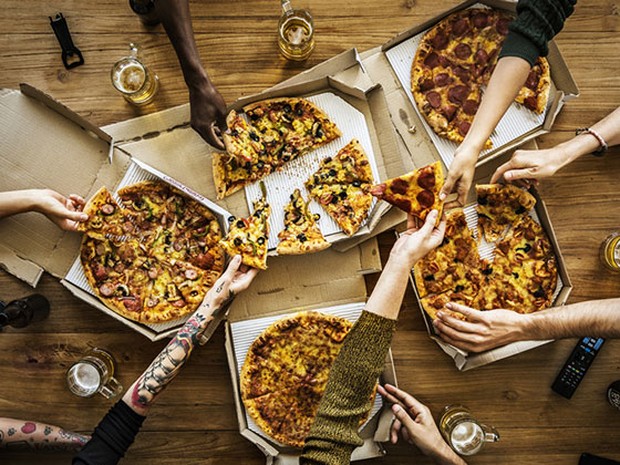 Of course, you can't really host a Super Bowl watch party without the tried-and-true entree we all know and love. Pizza will never let you down. Dare we say it's the universal party food? Ordering pizza is a win any day of the year, but especially on Super Bowl Sunday. So let's talk about the best food delivery apps for saving a little dough.
Open up the DoorDash app while you're thinking about your toppings (Pepperoni? Pineapple? Peppers?). If you're a new customer, you can get a promo code for 30% off when you spend $15 or more. This code can be redeemed at any pizza place including Pizza Hut, Papa Johns, Domino's, and California Pizza Kitchen.
Grubhub also has big savings on pizza delivery. If you order from MOD Pizza, you'll save an extra 20% on $15 or more. Godfather's Pizza has specialty pies starting at just $10 and also sells jumbo sizes for $28. Then, look for a promo code to make sure you get an extra discount or free delivery. If your delivery is late, Grubhub will also give you $5 off your next order.
Don't forget the refreshments
So you've covered all your bases with food, but you can't forget the drinks. A smart way to save is to buy wine and beer in bulk from Groupon. We've seen discounts as high as 80% off. To treat yourself later, consider joining the Beer of the Month Club, and you can save up to 20% on a subscription. Each month, you'll get a 12 pack of specialty craft beer, to enjoy alone or with friends next time you have company.
If Bud Light is more your style, you can also take advantage of DashMart. This new DoorDash feature allows you to order alcohol, and have it delivered right to your door. The best part? Many DashMart orders come with $0 delivery fees. You can choose from a variety of beers, wines, and liquors to make sure you have everyone's drink of choice on hand.
Is your stomach grumbling yet? We know ours are! We hope this tasty list has helped kick off plans to handle your snack game for the big weekend. Now, may the best team win!