We cordially invite you to save money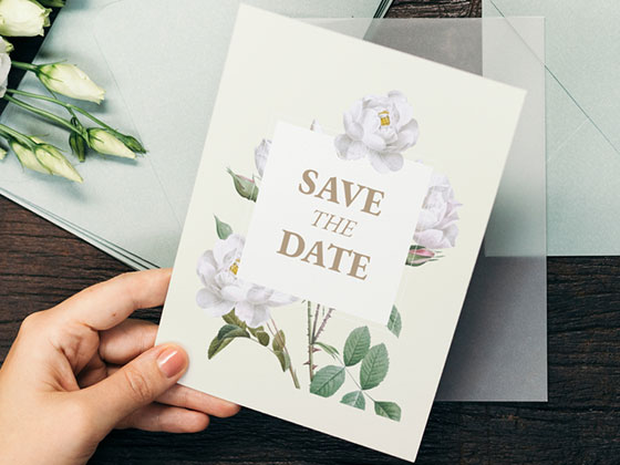 Venue? Check. Date? Check. Now all that's missing are the wedding invitations. If you're hoping to cut costs on invites, you have plenty of options. First, Shutterfly has tons of useful design tools. In fact, they even have a free invitation sample kit, so you can try out different trims and paper types. You can also select five samples for free when you use a Shutterfly promo code *.* Then you can demo your invites in real life to see which one you like the most. That way, you'll make sure that you choose the very best option.
Canva can also be a helpful tool to create things like invites, seating charts, programs, and more. The best part? You don't even have to be a whiz at graphic design. The Canva templates are super easy to use, and a lot of the time, they're free (bonus!). To get started, just sign up for a free Canva account by providing your email address. You'll also find helpful how-to articles and video tutorials to help you dive right into the world of DIY. You can also download the Canva app to easily access all of these tools.
Canva has several plans, from a free basic one to a feature-rich pro plan. If you decide that you want to upgrade to Canva Pro, you'll pay $119 for the year. But, you can try it before you buy it with a 30-day free trial. If you're able to complete your Canva designs in that time frame, you can cancel your plan before you get charged. If you do need more time and decide to spring for the annual plan, you can use a Canva coupon code for a free $30 Visa gift card when you buy a yearly pro subscription. You can put that gift card toward the next task, like buying your bridesmaids a few treats.
Maid of Honor approved wedding party gifts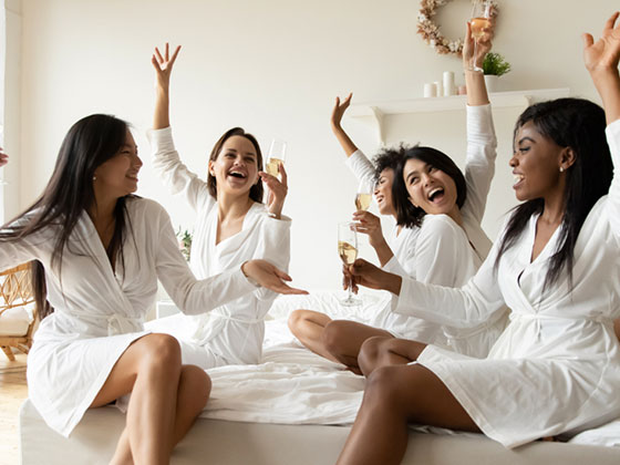 Speaking of bridesmaid gifts, we've got a few great ideas to save on gifts for all the girls. If you're sentimental, a photo book is the perfect way to tug at your besties' heartstrings. This is especially true if you have sisters or old friends in your crew. For them, you can showcase some adorable baby photos and highlight their questionable fashion decisions over the years. Right now, Shutterfly has up to 50% off photo books. They start at just $20. You can save even more on top of that with a promo code for $10 off. Be sure to remember this when the big day has come and gone, and it's time to create your wedding album.
For gifts that are a little more luxurious, look to Neiman Marcus. Have you seen the trend where the bride and bridesmaids all have matching pajama sets? This is a fabulous way to bond and get ready with your girls on the day of the wedding. It also makes for fun photos. When you shop now, you can get a Neiman Marcus gift card for up to $500 depending on how much you spend. Our favorite pajamas include a hot pink number with feathered sleeves and a chic silk pants set. Add some robes to really elevate the whole bridal party look. We saw a lace-sleeved Eberjey robe on sale for 40% off that would top off the whole elegant ensemble.
For more personalized tokens, gift boxes are all the rage. They are a great way to cater to each friend's unique taste or gift everyone a variety of items. Some ideas include candles, jewelry, sleeping masks, skincare, and scrunchies. Neiman Marcus has all this and more. Prices start at just $15 for accessories. Plus, you can use a Neiman Marcus promo code to get 15% off any order and get free shipping on everything.
Going to the chapel and we're gonna save money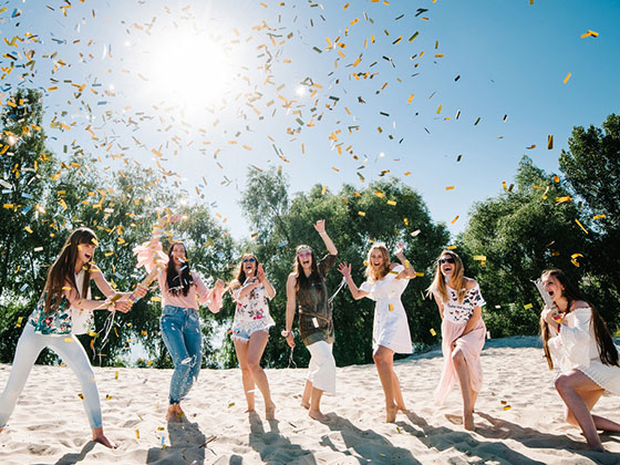 There are a lot of wedding-related events to plan for, and they can be a lot of fun if you're big into themes. Neiman Marcus has items to fit every event, from the bridal shower to the bachelorette party. We recommend signing up for the store credit card, which is called InCircle. Cardholders will get $100 in rewards for every 10,000 points they earn. When you open a card, you'll automatically get 5,000 points. It shouldn't be too hard to earn rewards, especially if you help your family shop for things like Mother of the Bride dresses, bridesmaid dresses, and rehearsal dinner dresses.
Now let's commit to the outfits. If your bachelorette party is the same week as your beach wedding, you'll want to check out the swimwear clearance section. You can shop by color and find white bathing suits with a bridal vibe. We saw a sequined v-neck suit marked down to $100, which is nearly 65% off. You can bet that it would look great with a veil and sash. If you want to stand out, we saw up to 70% off hot pink two pieces.
Neiman Marcus also has an entire section dedicated to brides. There, you'll find white cocktail dresses for your last night as a single woman, bridal shoes, jewelry for the ceremony, and even clutches with cheeky inscriptions like "Mrs" and "Wifey for Lifey." Whether you're shopping for rehearsal dinner dresses, bridal lingerie, or bridal makeup, you'll save at Neiman Marcus. To get access to even more discounts, sign up for emails to get a coupon for an extra 15% off full-priced items.
Can't put a price on memories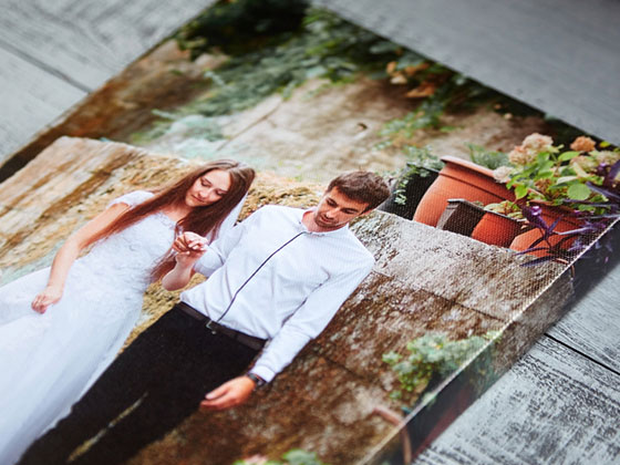 The memories you'll make on your wedding day will be priceless. The photo prints, however, are a different story. Prints typically start around $75 at Shutterfly, but you're in luck. Right now, they're having a sale for 40% off. That means canvas prints to commemorate your special day are now only $45. Frames are also 40% off and start at just $70.
Don't forget to check out Shutterfly for small touches like napkins, place cards, guestbooks, programs, menus, and more. They run sales often, and you'll be able to easily see what's on promotion each week when you head to the "Deals" section.
We hope these tips have helped ease some of the stress of wedding planning. Use these tricks to get discounts on all the expensive stuff, so you can get back to enjoying the fun of being engaged.