Cook up some savings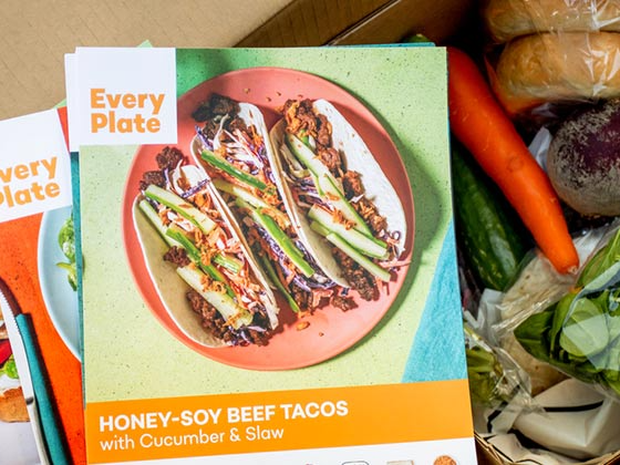 Shopping for a recent college grad? An EveryPlate gift card or subscription is the perfect way to fill the void now that they can no longer eat in the dining hall. With tons of healthy meal plans and options for gluten and dairy-free diets, it's a win-win!
If you're new to this genius meal delivery service, you can use an EveryPlate discount code to save $50 on the first box for the new grad. Or, you can send a gift card and cover $50 or more on their first box when they're ready to start ordering. If they decide to keep using EveryPlate, it's very cost-effective, with each meal starting at just $7.50 per serving.
Dorm sweet dorm
One thing that college students always need are gifts that make their living spaces extra cozy and cute. Of course, practical things like kitchen gadgets are welcome, too.
For all things home, head to eBay. You're guaranteed to find the best price on items like coffee makers, cookware, and air fryers. Right now, you can save up to 40% on espresso machines. The lowest price we saw was on the ChefWave Nespresso machine for just $80. You can bet that a new coffee maker will become a college student's best friend during those upcoming all-nighters.
For students who are moving off campus, we found small, compact air fryers in fun colors for up to 80% off. After the sale price, they were only $40! This is the perfect gift for young adults who are just learning how to cook.
Ebay also has up to 70% off bedding at the moment. Choose from extra long twin sheets that come in tons of colors including neutrals, hot pink, mint green, and more. Plus, each bedding purchase qualifies for free shipping, too. For a high-quality duvet cover that will last well past the four years of college, head to Banana Republic to shop 100% Egyptian cotton. Prices start at $130, but when you open a rewards card, you'll get a Banana Republic coupon for 20% off. Then, with every purchase you make with your new card, you'll get five points per dollar. These perks apply to orders from Banana Republic, Gap, Old Navy, and Athleta. You can also download the app and use a coupon to get an extra 15% off.
Get techie with It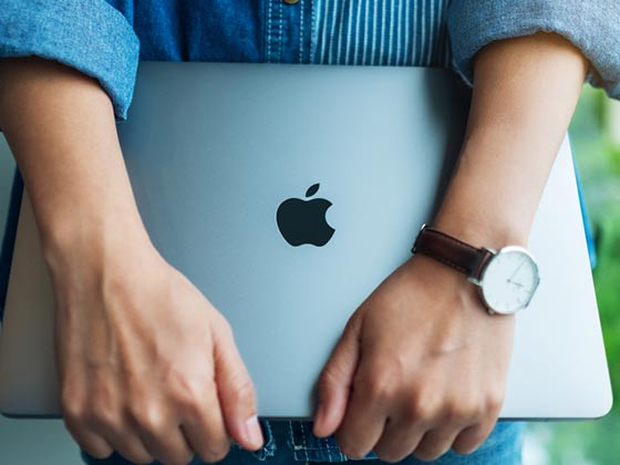 A tech gift is always an A+ option. An Apple Watch is perfect for the active student who's entering the workforce and is obsessed with hitting their 10,000 daily step goal. Luckily, when you shop eBay refurbished (gently used tech that is significantly reduced in price) you can save up to 70% on smartwatches. Prices start at just $40. Plus, when you apply an eBay coupon , you'll get an extra 30% off watches.
If your grad is most productive at coffee shops and libraries, gift them some noise-canceling headphones or Apple AirPods. You'll find Beats, Sony, and Bose headphones at all different price points on eBay. If you don't mind giving them an older model, they'll start as low as $20. You can also score pre-owned eBay AirPods for up to 15% off.
And of course, every student (or former student) needs a trusty laptop. Shopping for the right computer can be a huge undertaking, but fear not. Ebay has tons of great laptop deals. Whether they're a die hard Apple user or prefer Dell gaming laptops, you'll find exactly what you need for a lot less than if you shopped at full-price stores. While you're browsing, be sure to use the right filters. Search the "Deals & Savings" filter to find the best discounts on laptops. When you do, you can score up to 50% off Dell Latitudes, Lenovo ThinkPads, and HP Touch Screens. Don't forget to check the reviews to make sure you're buying from a reliable source.
More diploma-tic ways to treat the grad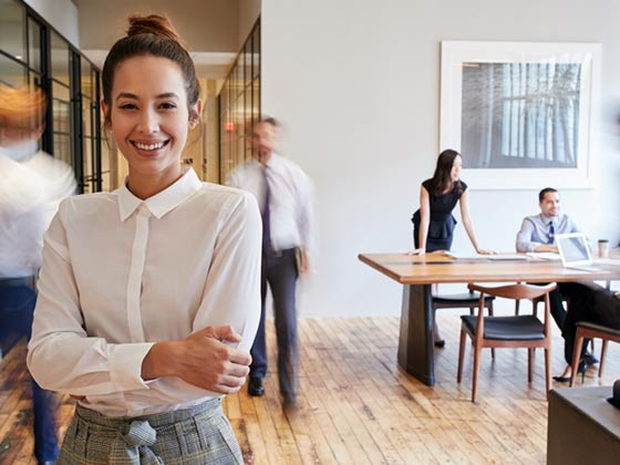 Looking for more unique graduation gifts? We've got you covered there, too. If it's fashion you want, a sentimental jewelry gift may be the perfect way to say "congrad-ulations." The eBay jewelry section is a great place to start. You can find gold hoops for up to 15% off. A timeless strand of pearls starts at just $60. And, we spotted some coupons for 10% off jewelry purchases. Banana Republic also has elegant jewelry, including tassel earrings and necklaces, that will stand out.
If it's time to put that degree to use with a 9-to-5 job, we also noticed some awesome Banana Republic dresses and suits on sale. Shop and save up to 40% on shirt dresses, button-up jean dresses, and wool blazers, perfect for interviews. They'll be sure to make a great first impression.
Finally, a long, well-deserved nap is also in order now that finals have wrapped. What better way to say, "you earned this" than with a comfy pair of new pajamas. Banana Republic has up to 60% off pajama sets and robes that are so cozy they'll want to spend the entire day doing absolutely nothing.
The tests have been taken, the grades are in the books, and they've passed with flying colors. So save a little money and spoil the grad in your life with something special that will make them proud of all they've accomplished.