Gear and apparel for the Backcountry explorer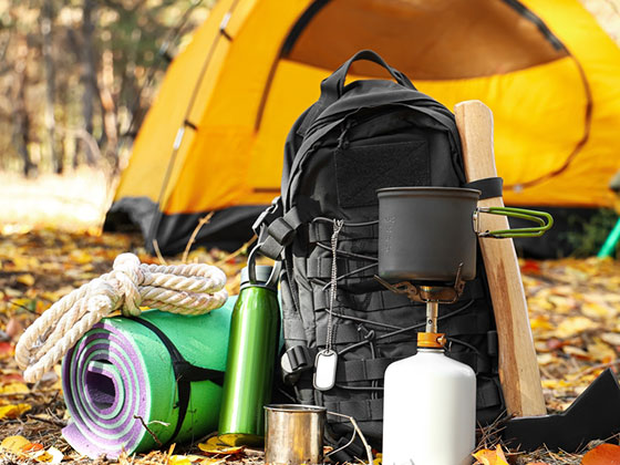 If you're ready to leave the dreadful humidity of summer behind and embark on an outdoor adventure, you can stock up on perfect-for-fall camping items at Backcountry. During their Labor Day sale, which is going on through Sept. 4, you can save up to 40% on camping items from top brands like Columbia, Patagonia, Marmot, and many more.
There are also exclusive Backcountry items, and Backcountry-branded supplies with significant markdowns. From sleeping bags and chairs to inflatable sleeping cots and tents that sleep up to five or more, Backcountry offers a wide selection of camping gear.
When you're checking out standard camping items, don't forget about camping accessories. You may need a rugged backpack, some lighting, an easy-to-pack table, and lightweight utensils for your escapade. And if that's not enough, right now you can get an additional 20% off select camping gear and apparel during Backcountry's Winter Sale-On-Sale.
One of the most important aspects of camping is staying comfortable in ever-changing outdoor conditions. Backcountry has a selection of functional outdoor apparel in an array of designs. Their inventory includes water-resistant jackets, pullovers, shoes, and sun and rain hats to keep you warm and dry. Sale prices start under $2, and if you're trying to save, you can filter items by a price that fits your budget. To save a little more, make sure to sign up for email or text alerts. When you do, you'll receive a Backcountry promo code to save 15% on full-priced items.
Avid adventurers camp with Bass Pro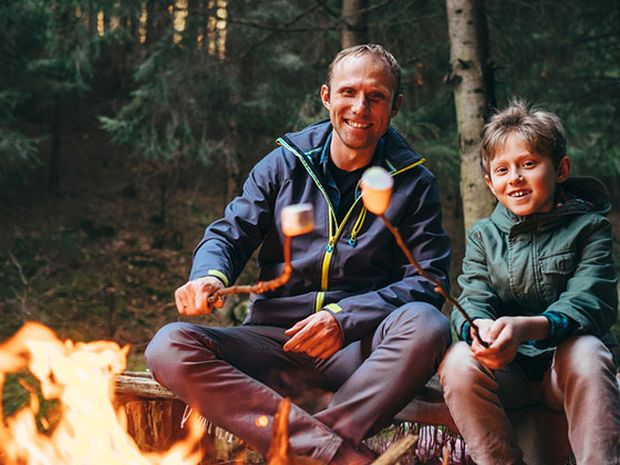 Bass Pro has an extensive assortment of camping gear and essentials. Whether you pack or catch your meals, you're going to need camp cookware, a stove, and ready-to-eat Adventure Meals. The meals come in a variety of options, including dessert, and start at just $5. No need to wonder how your next outdoor meal will be prepared because Bass Pro has a selection of stoves, grills, and accessories. You can also find utensils, oven liners, coffee dispensers for that early morning cup, and roasting sticks for s'mores – yum! These items start as low as $1
When it comes to camping furniture, two things you should never skimp on are comfort and durability. Bass Pro makes it easy for you to relax at your campsite with items like foldable chairs, portable tables, kitchen setups, and ever-so-calming hammocks. Some of these items are on sale for up to 30% off.
If you're looking for even more savings for your next great trip outdoors, be sure to visit the Bargain Cave camping section on the Bass Pro website. You'll save up to 45% on sale and clearance camping items. You can find everything you need from clothing and boots, to furniture, backpacks, and more. And if you're not subscribed to receive Bass Pro emails, don't forget to sign up. You'll get a Bass Pro promo code for $10 off orders of $75 or more.
Find gear for every camper at Academy
No matter if you're an expert or novice, Academy is a great option for campers of all skill levels. They offer a wide range of gear, equipment, and supplies from popular brands. Looking for flashlights, lanterns, outdoor sleeping gear, fans, or camping cooking equipment? They've got it! Items start under $1, and you may even score a discount of up to 30% on Hot Deal items like qualifying coolers and tents. Plus, several items ship for free.
Academy's Labor Day sale ends on Sept. 4, with savings of up to 50%. For your camping trip, you can save as much as 30% on select tents and 25% on Magellan outdoor coolers. These coolers come in a variety of styles and sizes, so you'll be sure to find what you need to fit your camping style. Even if you miss the holiday sale, you can get an Academy coupon to save 10% on your next outdoor order of $200 or more. All you need to do is sign up for the email list. It's that simple!
Not only are Backcountry, Bass Pro, and Academy well-known for supplying top-notch camping gear, but they also offer the opportunity for you to give your wallet a bit of relief. Keep an eye out for their sales and promotions, so you can enjoy discounts for your next outdoor adventure!