Indulge in dinnerware discounts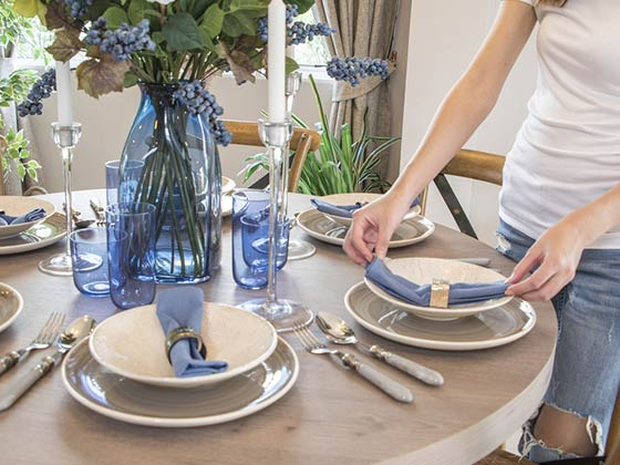 If you're still using plates and dishes from college, it's time to level up and elevate your dinnerware. Bonus points if you opt for a matching set. Lucky for you, we spotted some durable plates and bowl sets for up to 40% off at Kohl's. Choose from brands like Food Network, Corelle, Gibson, Fiesta, and more.
Anyone who shops at Kohl's also knows that you can always stack a coupon for additional savings. Right now, you can save an extra 15% in the store and online when you use a Kohl's coupon *.* If you're a frequent Kohl's shopper, you can also create an account, so you can start earning Kohl's cash. Best of all, Kohl's cash can be used along with coupons to guarantee that you get the very best price.
Once you've committed to new dishes, it's time to show them off at your next gathering. But, it's an unspoken rule that when guests come over, it's time to break out your best serveware. For all things hosting, head to the home section at Belk.
Whether you're having a summer barbecue or a baby gender reveal, you'll find discounts of up to 80% in the sale section. You can save on a beverage dispenser for serving lemonade, tea, or margaritas. If you're baking a cake for your shindig, display it in a gorgeous crystal Godinger cake stand and save 50% with a Belk coupon *.* It doubles as a punch bowl for twice the bang for your buck.
Macy's also has some gorgeous serving plates and trays. Opt for chic, white Martha Stewart bowls and trays to add a special touch to your dinner table. We also recommend porcelain round serving bowls from Villeroy & Boch on sale for 15% off, starting at just $35.
Cut costs on high-quality cookware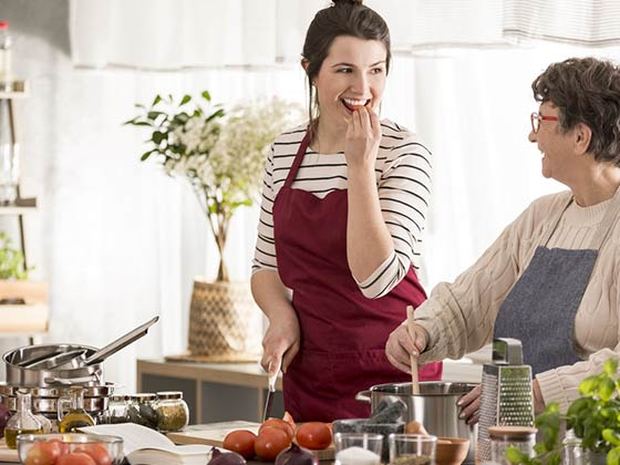 Hosting isn't just about presentation. One of the biggest, most important purchases you'll make is first-rate cookware. We're talking frying pans, non-stick or stainless steel cookware sets, and cast iron skillets. Whether you're ready to buy an entire set or trying to check off the list over time, we're here to make sure you get the best deal.
If you cook a lot of meat, you'll want to invest in cast iron or stainless steel. These are the best options because they can withstand high temperatures without compromising the quality of the pan, so you can get a great sear on your steak.
Now that you know what you're looking for, head to Macy's for your pick of high-quality brands. For example, there's a Le Creuset Dutch oven or skillet on sale for $100 off, marked down from the original $279 price. If you like to incorporate color into your kitchen, check out KitchenAid and Girl Meets Farm cast iron skillets. Choose from mint green, light blue, bright yellow, or coral pink. They have the same quality as regular cast iron, but the poppy colors double the fun. We also spotted some Lodge cast iron skillets on sale for up to 50% off, starting as low as $30.
Greenpan, Cuisinart, and Le Creuset are also all great brands to start with when shopping for stainless steel. We saw various sizes on sale for up to 20% off, plus an additional 10% off with a Macy's coupon .** For full sets, Kohl's has**an 11-piece Calphalon set for just $100.
Brighten your day with savings on bakeware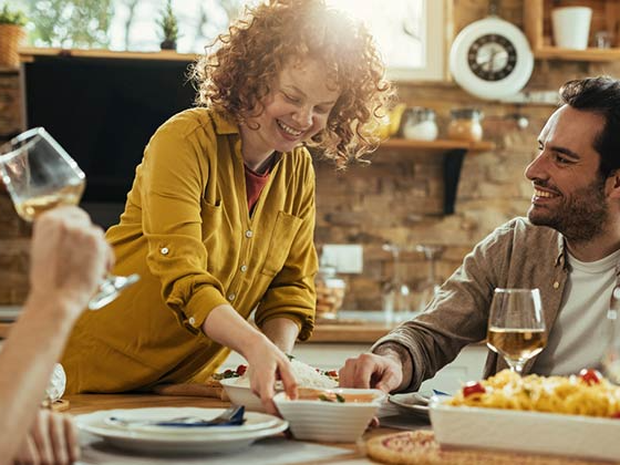 They say that the secret to any recipe is to make things with love. But maybe the secret is actually to have the right bakeware ready to go. It will make your life easier, and we swear your treats will taste better too. From cookie sheets to mixing bowls, Belk has deals on bakeware sets that will have everyone reaching for seconds (and thirds). To get cracking, make your way to Belk.com. There, you'll find up to 50% off sturdy Pyrex bakeware sets, mixing bowls, and measuring cups.
Whether you use store-bought or homemade ingredients, Kohl's has everything you need for the next bake sale, birthday party, or family gathering. You'll find rose gold baking sheets, Farberware cake pans, and Ninja nonstick loaf pans all up to 20% off. If you want to save an extra 35%, especially if you regularly shop at Kohl's to decorate your home, you'll want to sign up for the credit card. When you're approved, you'll be able to shop special cardholder events and enjoy up to 30% off.
With summer in full swing, we hope these shopping tips will help you save on cookware, dishes, and serveware, so you can give your kitchen the refresh it needs.