What kind of bike should you get?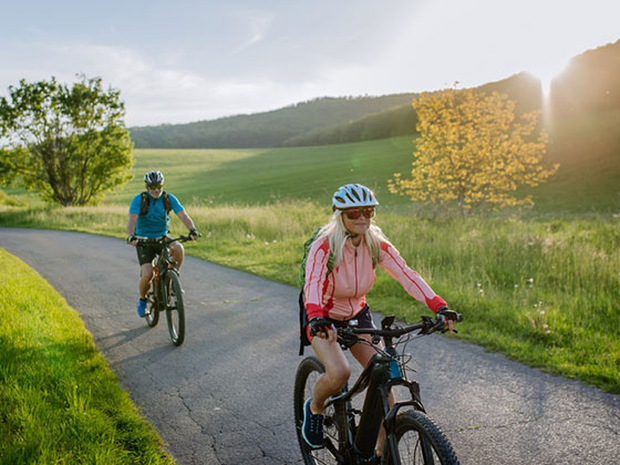 The right bike for you depends on what kind of riding you'll do. Are you going for a relaxing ride on your beach cruiser, or are you going to tear up the trails with a new mountain bike? Are you looking for an eBike for your daily commute, or do you need some new wheels to train for your next triathlon?
Electric bikes
Eco-friend electric bikes are everywhere these days, and it's no wonder. With assisted pedaling, you can go farther, faster, significantly cutting your travel time and costs. Plus, they allow you to go longer distances without becoming too tired, while still working on your fitness goals. They're an excellent choice for commuting, fitness rides, and recreational cycling.
Shop Backcountry's sale bikes for up to 35% off eBikes from Haibike, Diamondback, and Bianchi. First-time customers can use a Backcountry promo code to get an extra 15% off. In addition, you'll also get free standard shipping when you spend $50 or more.
Mountain bikes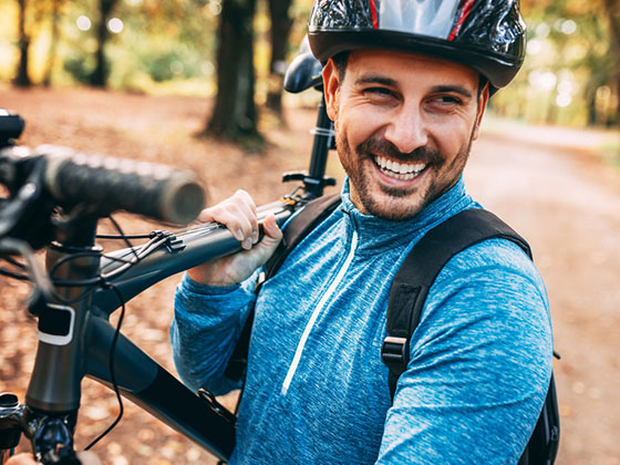 Mountain bikes are ideal for off-road adventures and are designed to tackle rugged terrain, from rocky trails to forested paths. Today's mountain bikes have sturdy frames, knobby tires, and advanced suspension systems for a smoother ride over uneven surfaces.
At Backcountry, you'll save as much as 45% on bikes and frames from Yeti Cycles, Santa Cruz Bicycles, and Ibis.
Road bikes
If you prefer smooth pavement and speed, road bikes are your best bet. They have lightweight frames, narrow tires, and aerodynamic designs for efficient riding on roads. These bikes are good for long-distance cycling and commuting.
You can save as much as 60% on road bike frames from Ridley, Wilier, and Pinarello at Backcountry. Or, check out the "Bike Blowout" sale at Academy Sports to find discounts of up to 40% on road and hybrid bikes. You'll find a selection of sizes and colors to get the perfect fit and vibe for the road. And, when you use an Academy coupon , you'll get free shipping on your order of $25 and more.
BMX bikes
BMX bikes are known for their durability and agility, thanks to their small frames and rugged tires. They're designed for tricks, jumps, and stunts in skate parks or on dirt tracks.
Bass Pro Shops is currently running a promotion with up to 30% off a variety of BMX bikes, making it a great choice for those looking to get into BMX riding or upgrade their equipment. When you sign up for texts, you'll get a Bass Pro promo code for $10 off. Plus, you'll get free shipping when you spend $50 or more.
How much cycling gear do you really need?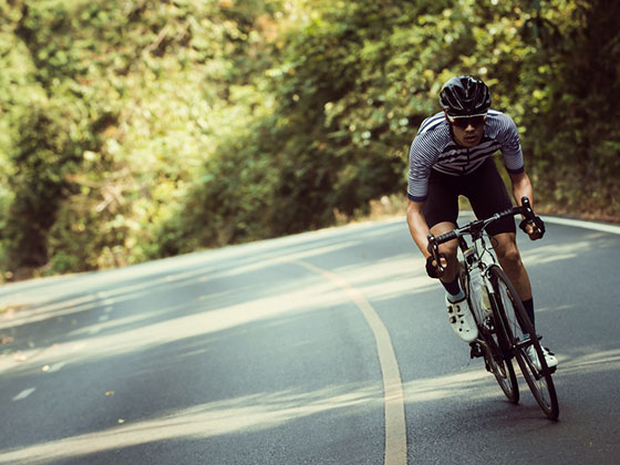 To make sure you have a safe, fun biking experience, you do need to outfit yourself with some essential equipment. There are several deals available, giving you an excellent opportunity to gear up for your next off-road or in-town adventure.
The first, and most important, item you'll need is a helmet to protect your head. You also might want to get a water bottle and cage for your bike frame to make sure you stay hydrated. With savings of up to 30% on select cycling accessories, Backcountry can help outfit you for less.
For nighttime riding, or low-light conditions, it's a good idea to add front and rear lights to your bike for maximum visibility. Once you get where you're going, you'll want to keep your bike secure by investing in a sturdy lock. Academy Sports has exclusive bundles that include helmets, locks, and other accessories.
Finally, for something that's fun to have but not totally necessary, consider getting some bike apparel. You can shop for comfortable cycling shorts, moisture-wicking jerseys, and padded gloves to enhance your riding experience, and make you look the part, too. Find up to 70% off sunglasses, shoes, gloves, bike shorts, and jerseys at Backcountry from popular brands, including Pearl Izumi, Specialized, Dakine, Shimano, and more.
Whether you're a seasoned cyclist or a beginner eager to explore the world on two wheels, you'll find a diverse range of bikes and accessories at Backcountry, Academy Sports, and Bass Pro Shops. You'll be able to equip yourself with all the essentials and take advantage of major discounts. Make the most of your biking adventures while saving some cash!