Get costumes for everyone
Halloween means costumes for big kids, small kids, and furry kids, too. Kohl's offers a fun assortment of looks for the whole family, including novelty suit and tie sets for dad and spirited tees for mom, starting at $20.
Outfit babies and kids in cute and classic costumes, like astronauts, chefs, doctors, and pirates. Or check out the huge selection of Disney costumes, including Buzz Lightyear, Spider-Man, Cinderella, and Madigral from "Encanto," for as low as $20.
Since dressing up is for the whole family, get your furkids in on the fun, too. There's nothing cuter than seeing a sweet pup dressed up as a hot dog, jack-o-lantern, or dinosaur. Even better is that prices for ridiculously adorable pet sets start at just $6.
Right now, Kohl's Cardholders will get up to 30% off their orders. Other shoppers can use a Kohl's coupon to save an extra 20%. Plus, spend $35 or more to get fast, free shipping. You can also collect $10 in Kohl's Cash for every $50 you spend, which you can use to get a jump on holiday shopping later this month.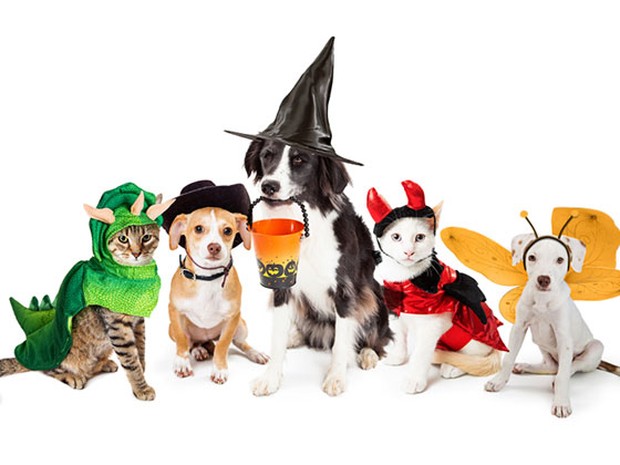 Play dress up
When you're not quite ready to don a Halloween costume, opt instead for spooky apparel. Browse Macy's collection of Halloween-themed t-shirts to find your favorite characters, like The Peanuts, all dressed up and ready for tricks and treats. You can also sparkle in fun jewelry, like ghost and pumpkin stud earrings and a Halloween charm necklace, for less than $12.
For glam looks, MAC's got you covered with a special Halloween makeup collection of cream color palettes, liquid lip color, blush, and glitter. Prices range from $10 to $70, and it's easy to tack on extra savings. Simply sign up to receive text messages, and you'll receive a Macy's coupon for an additional 25% off.
Once the ghouls are in for the night, deck yourselves out in matching fam jams starting at $20 (they're not just for Christmas anymore). With fun patterns and comfy, relaxed fits, everyone will be happy to snuggle in and sort through the mountains of Halloween spoils.
Collect candy
When my friends and I were kids, our trick-or-treat bags were any old pillowcases we could find. The bigger, the better. Today's kids have gotten major upgrades, from hi-tech candy buckets to personalized sweet totes.
Bed Bath and Beyond has tons of options for handling the candy haul. You can choose an LED-lighted jack-o-lantern treat bucket, which is both sturdy and safe, for 50% off. Or, get a jumbo, cloth treat bag, complete with personalization and comfy shoulder straps, for around $14. You'll be able to save even more because you can almost always find a Bed Bath and Beyond coupon for an additional 20%-25% off a single item.
Trick-or-treating for candy is a Halloween tradition, but you can start another fun one at home. Try building a haunted Halloween gingerbread house this year. Kits can be found for about $12 and will give you a cute new way to celebrate the day. Grab some spooky sour pumpkins or sugar "scarebears" for $5 each to give your gingerbread house some extra flair.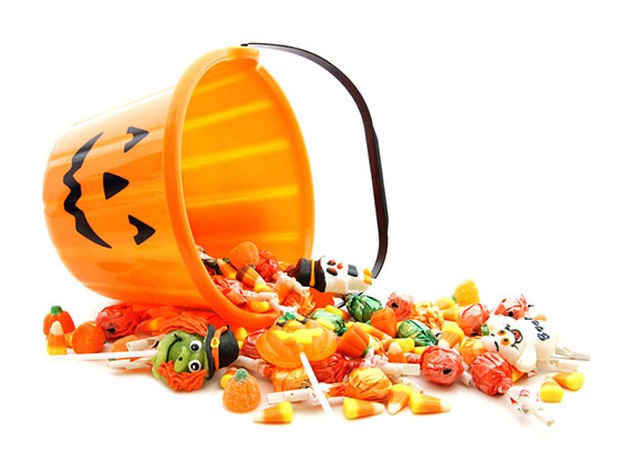 Deck your Halloween halls
The Halloween spirit begins at home, so transform your everyday space into something spooktacular with a festive makeover of your very own haunted house.
Shop Kohl's selection of accent pillows with silly sayings, terrifying tabletop accents, and kooky, plush pumpkin banners. Set your table with a black cat tablecloth and ghostly glasses, on sale for up to 50% off. Beautify your bathroom with embroidered pumpkin hand towels and festive shower curtains, starting as low as $4. You can even dress up your wine bottles with witch or pumpkin costumes for under $7.
With all these money-saving tips, you can outfit yourself, your family, and your home to celebrate spooky season in style.