Camping deals
While packing up your camping gear, take stock of what you need for next season. That way, you'll know exactly what you need and can treat yourself to something new. Just think how good you'll feel next spring when you unpack a brand-new tent, hammock, backpack or sleeping bag.
Right now, you can score top-rated items for around 25% off. Start by exploring Bass Pro Shop's camping sale. You'll find virtually every type of camping essential, including camp stoves, cooking accessories, water bottles, lighting, and more starting as low as $6. You'll also get free shipping when you spend $50 or more. Not only that, but you can maximize your savings even more by signing up for emails or text messages. When you do, you'll receive a Bass Pro coupon for an additional $10 off.
Another great source for camping gear is outdoor retailer Backcountry. Shop sleeping bags and tents and save up to 50% on popular brands like The North Face and Stoic. Browse a huge assortment of backpacks from Osprey, Helly Hansen, Mountain Hardware, and Patagonia for as much as 40% off. You can even make sure your fur buddy is geared up with a new leash, harness, coat, or pack starting at $12. You never know what you'll find on sale to start prepping for next camping season.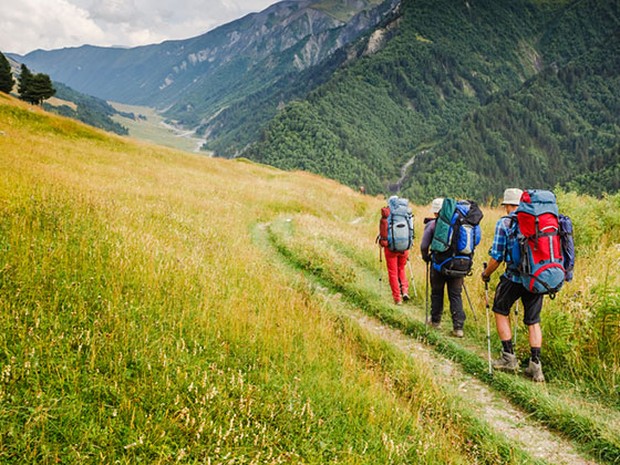 Hiking deals
Because camping and hiking go hand in hand, Backcountry also has an extensive selection of hiking equipment, with savings up to 50% on gear and 30% off clothing. Whether you're shopping for jackets, activewear, vests, base layers, or underwear, Backcountry has the best brands for the best prices.
Experienced hikers know the trick to being prepared for all types of weather is to dress in layers. Start with hi-tech, sustainable outdoor clothing from the Patagonia sale section. You can get men's Patagonia thermal jackets and women's packable jackets for 50% off. If you need a heavier top layer, look through Patagonia down jackets for both ladies and men starting as low as $110, which is 45% off full retail price. New customers can save even more with a Backcountry promo code for an additional 25% off.
You can also explore hiking shoes and other hiking gear for deep discounts in the Bass Pro Shop Bargain Cave. You can save up to $45 on hiking boots and sneakers from your favorite brands, like KEEN, Columbia, and Merrell. These shoes have weather-busting, comfort-promoting features, like waterproofing, insulation, and extra support. You'll feel comfortable knowing that you're getting the right shoes for a fraction of the price.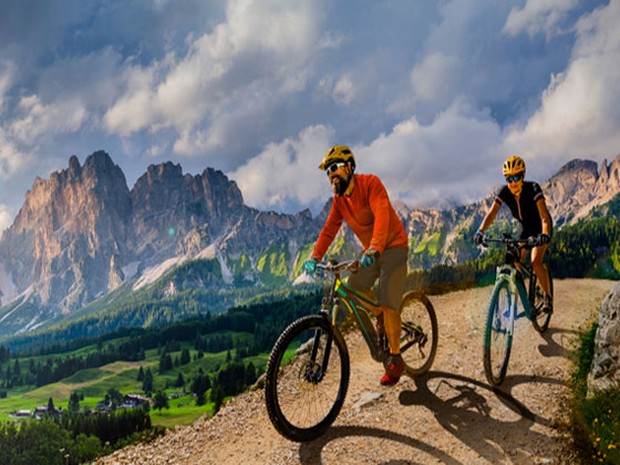 Outdoor deals
While hiking and camping are easy ways to get outside, outdoorsy people need to gear up for all the other activities they do, too. Smart shoppers will find excellent deals on past-season styles during Backcountry's Winter Clearance sale. Browse biking gear for up to 50% off, ski and snowboarding equipment for as much as 45% off, climbing gear for up to 40% off, and much more.
With steep discounts like these, it's a great time to buy. Now is also the perfect time to try a new activity, especially if you don't want to pay full price for gear while you're trying it out. Pick up a new hobby, like biking, and get up to 40% off helmets and protective gear, or improve your fitness routine and get up to 55% off trail running shoes.
Whether you're a beginner outdoor enthusiast or an expert explorer, you can search for all the gear you need at a fraction of the price. And, it doesn't matter whether you need the gear now or next year, because sales are always in season.