When is Black Friday 2021?
This year, Black Friday will fall on Friday, 26th November 2021.
However, in recent years, Black Friday has become more of 'Black November' as many retailers start offering Black Friday deals from the beginning of the month.
The Origins of Black Friday
The earliest evidence of the phrase Black Friday was found in 1961 in Philadelphia, the USA, where the holiday originated.
As Thanksgiving is always on the fourth Thursday of November, the following Friday is observed as an unofficial holiday. And because many people are off from work, shops drop prices - historically only for one day - to attract shoppers and kickstart the holiday season.
You'd be surprised to know that Black Friday wasn't always known by that name. It is said that the police coined the term to describe the heavy pedestrian and vehicular traffic that would occur on the day after Thanksgiving.
In that past decade, UK shops also caught on to this trend. Black Friday gradually built its momentum in the UK between 2010-2013. It became the peak pre-Christmas online sale day in 2014, and retailers haven't looked back ever since.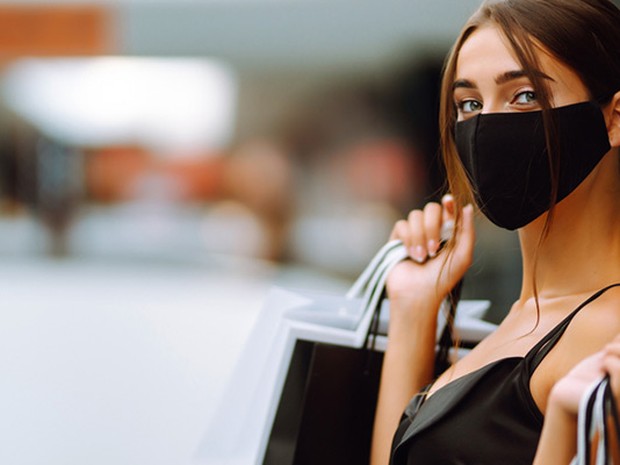 How to Stay Updated with the Best Deals
Do you fear you might miss out on some amazing deals? Follow these tips to stay updated with the latest Black Friday deals:
Follow your favorite brands on social media
This tip pays dividends all year long, but it's particularly useful during the holiday season when retailers ramp up promotional activity and offer flash deals announced through their social media handles.
Make a list of all the retailers you plan on shopping from or are even remotely interested in, and follow their Facebook pages, Instagram accounts, etc. depending on the platforms you're active on. Keep checking these pages regularly and also turn on notifications to stay updated.
Sign up for newsletters
Normally, signing up for newsletters might seem useless, but it's the easiest way to stay updated with promotions and exclusive discounts. Plus, it's even lower-stakes than following brands on social media; all you need to do is enter your email ID and you'll receive standard newsletters free of cost.
It might be a good idea to create a burner email or at least a separate folder for promotional emails to avoid cluttering. But don't forget to keep checking it, especially a couple of weeks before Black Friday.
Keep checking Black Friday websites
There are many Black Friday guides out there that aggregate the best Black Friday promotions, all in one place, making it more convenient for you to browse through various deals.
To make it easier for you, here's the only Black Friday guide you'll need to prepare for Black Friday 2021. You can find all information related to Black Friday, including which brands participate in this event, and what to expect from them.
Tips to Get the Best Black Friday Deals
Let's get in the holiday spirit! Here are five tips to help you bag the best Black Friday deals:
Start looking right now
As we mentioned earlier, Black Friday is turning into Black November, meaning many retailers now offer deals and discounts throughout the month. So, rev your engine and start digging into your favorite brands now.
You can begin with a simple Google search. All you need to do is type "early Black Friday 2021 deals" and you'll see hundreds of results appear in a few seconds. If you have a specific thing or retailer in mind, you can try searching for that too.
Make a Black Friday shopping list
The best way to avoid overspending during sales is to make a budget and stick to it. But for that, you need to know exactly what you're planning to buy.
Keeping a Black Friday shopping list can be an excellent idea, especially if you're someone who gets distracted easily. You can write anything you want, and then label items as a "need" or "want". Then, do some research and jot down the prices of each item. Calculate the total and add 10% to it as an emergency fund. This will help keep things organized and affordable, even if you don't have a strict budget.
Arrive as early as you can
The best Black Friday sales typically start in the morning, on the day of Black Friday itself. The best items tend to fly off shelves in the morning. So, if you absolutely need a big-ticket item at a discounted price, make sure you're there early enough to get it.
Things might be a little different this time due to COVID-19, but even if you're shopping online, you should fill your cart beforehand and check out as soon as the sale starts.
Use mobile apps to compare deals
Heading to the store to buy groceries or do some light shopping? Rack up on some Black Friday deals too! There are several smartphone apps that you can use to find amazing deals on the items you see.
Just scan the barcode on the item, and the app will show you the available discounts and store coupons. You can even earn rewards in some apps that can be redeemed later.
If you don't want to get into the hassle of downloading apps and scanning barcodes, you can check out exclusive Black Friday deals on CNN. You'll find all the top offers from various retailers including Samsung, Sephora, Apple, and many more.
Use rewards credit cards and gift cards
This is sound advice for shopping any time of the year and more so when purchasing big-ticket items. There are several credit cards that offer rewards on purchases in the form of points and cash back. You can avail discounts using these points.
Similarly, discounted gift cards can help you score amazing deals. They offer discounts ranging from 2% to 35%, higher for niche merchants and lower for popular merchants like Target. Just make sure you buy the right type of gift cards from a legitimate clearinghouse.
How to Check if A Deal is Fake
Shopping on Black Friday can be an enthralling experience, as long as you don't get duped by dodgy deals. Use these tips to spot a fake deal:
Check the price of a product across multiple websites
This is the most basic check you can perform, but a lot of shoppers ignore it.
Very often, two or more shops will sell a product at a similar price, but one of them will claim it's a 'special offer,' so customers think that they're getting the item at a bargain. Of course, the price is somewhat the same across the websites, but don't think you're saving money by buying from that particular retailer.
Check price history
Another trick that retailers use is to inflate prices before sales to show that they're offering amazing discounts when in reality, the sale price is the same or slightly lower than the original price.
Once you shortlist the items you want to buy, look them up on websites like PriceSpy and PriceRunner to view their price history. This will tell you if you're actually getting a bargain during Black Friday sales.
Don't let anchor prices mislead you
This is the most common of all. How many times have you seen the 'was $X, now $Y' tags on items during sales? These tags are abundant during Black Friday sales, but don't let them mislead you.
Retailers often use this trick to influence customers into thinking that they're getting an amazing discount. Hence, you shouldn't rely on these anchor prices. Instead, try to work out the real value of the item and then decide whether it's worth buying.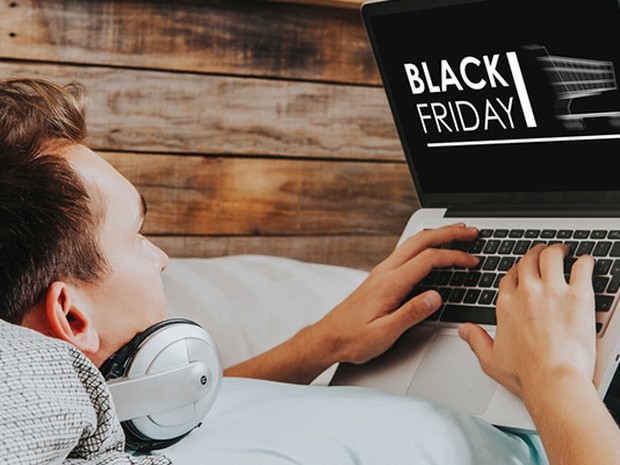 How Will COVID-19 Impact This Year's Black Friday?
Last year, amid lockdowns and social distancing protocols, many retailers moved their deals online. Customers also preferred shopping from home because of COVID-19 concerns - making it look like Cyber Monday instead of Black Friday.
Many brick-and-mortar stores spread the deals over weeks to prevent huge crowds from showing up on a single day. For example, Walmart introduced Black Friday Deals for Days and Target hosted Black Friday Now, both of which were a series of shopping events throughout November available in stores and online.
The rate at which customers shop online for Black Friday deals had been growing exponentially even before the COVID-19 came into existence, and the pandemic has further accelerated the growth.
Although restrictions have eased a bit this year, the chances are that retailers will still offer - and maybe even expand - their curbside pickup and delivery options. For instance, Lowe's provided free delivery of fresh-cut trees and Christmas wreaths on purchases worth more than $45 in 2020.
Different COVID-19 variants and increasing rate of transmissions are a cause of concern, but they didn't stop shoppers from getting their hands on the best Black Friday deals online in 2020, and we'll probably witness something similar this year too.